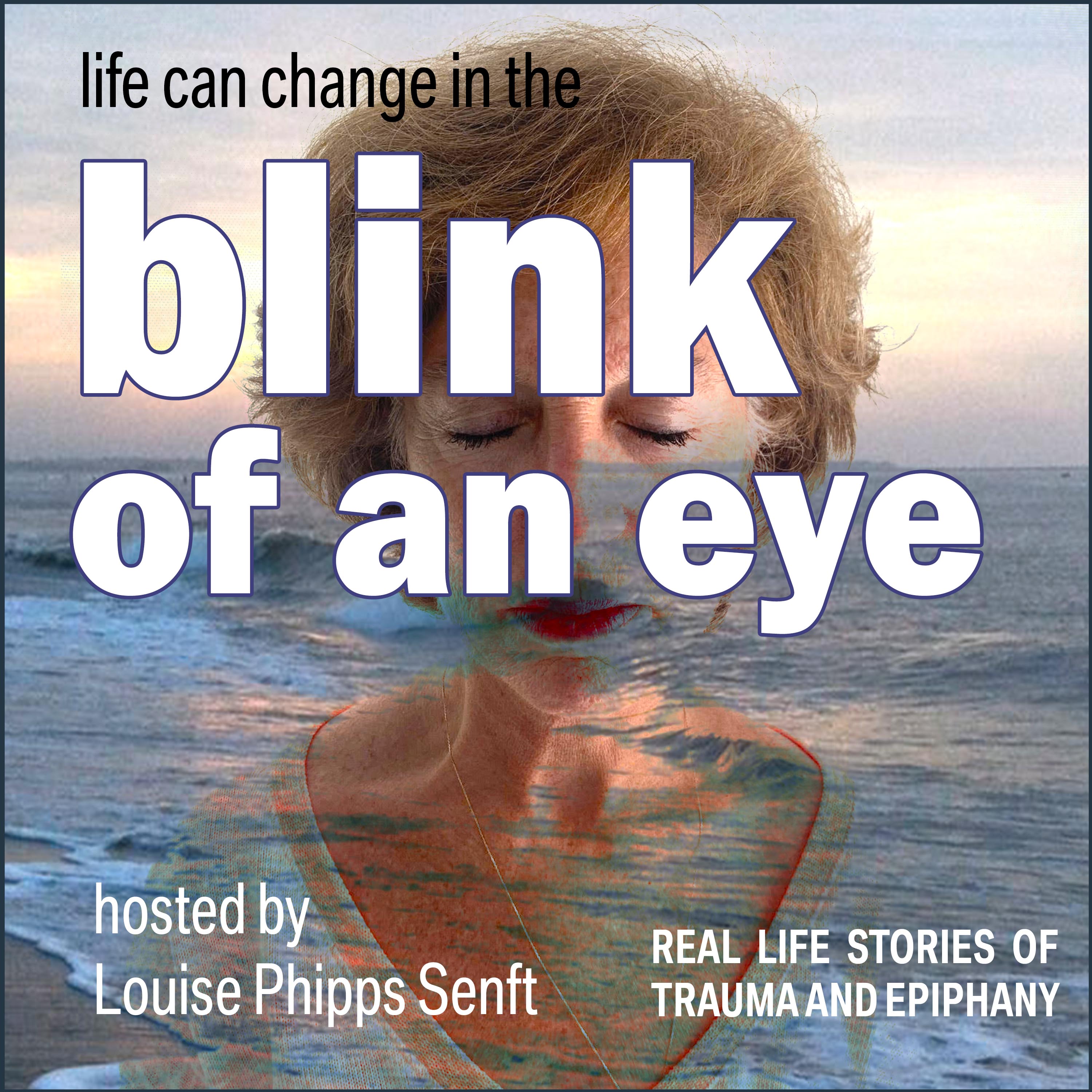 Blink of an Eye, a new podcast with Louise Phipps Senft, explores stories of trauma, loss, awakening, and epiphanies. Ms. Senft recounts her experience navigating a life-changing accident that rendered her son, Archer, paralyzed from the neck on down, and expands the story with interviews of those behind the scene. Told through real journal entries and inspiring guests, Blink of an Eye will inspire you to explore the true nature of our relationships and interconnectedness in the face of an event that changes everything.
Episodes
Wednesday Nov 30, 2022
Wednesday Nov 30, 2022
Season 3: Trauma Healing Learning 17: When Grief Gets Trapped in the Body with Dana Robinson, L. Ac.
Autumn is the season of grief. Grief also inhabits particular organs in the body. Healing invites us to move with and through our emotions and trust in their necessary processes, lest they become stuck within the body system. Learn with us as we explore some of the stunning millennia-old teachings of Traditional Chinese Medicine, as articulated by licensed acupuncturist Dana Robinson with Mend Acupuncture in Baltimore, Maryland. You will receive an illuminating teaching of how we can be in tune with the seasons of the calendar year, by paying attention to our emotions and which organs in the body correspond to which emotions and seasons, and how we can be in tune with the natural movement of the seasons and remove blockages in the body, particularly when certain emotions have not been fully processed, as many emotions are not in our fast paced world.  
Blink of an Eye is created by Louise Phipps Senft and co-produced by Louise Phipps Senft and Zera Bloom. Theme music is by Victoria Vox.
Blink of an Eye Podcast is sponsored by the Blink of an Eye Non Profit: a non-profit created as a national resource to help change the Spinal Cord Injury experience for families and medical teams across the U.S. Blink of an Eye provides a national team of SCI specialized doctors for expert opinions in the Golden Hours of SCI injury, a Multidisciplinary Family Support & Navigation Team for SCI families lead by SCI families for the first 30 days of crisis, and a National Resource Library of essential SCI information and trauma informed responses for the first hours and days after injury specialized for families, friends and SCI medical staff. Blink of an Eye also offers a Registry of Medically Unexpected SCI Recoveries. To find out more, visit www.blinkofaneye.org
Read Dana's guided practice on using the large intestine meridian to let go during Autumn at https://mendacupuncture.com/path-to-letting-go/
To find out more about Louise and this podcast, visit the websites www.blinkofaneyepodcast.com and www.BeingRelational.com.  
To find out more about learning relational mediation skills for navigating hospital and medical conflict and trauma, and to sign up for trainings, visit the website www.BaltimoreMediation.com.  
Follow us on Instagram and Facebook @blinkofaneyepodcast. Our Twitter is @blinkofaneyepod. Make sure to subscribe wherever you get your podcasts.
You can become a member of our Patreon community and see extra Blink of an Eye content and bonus episodes at: www.patreon.com/blinkofaneyepod. 
To find out more about Archer and to see some of Archer's artwork, check out www.slimeyard.com. 
Find out more about the work of Dr. Apkarian and Dr. Farmer at http://apkarianlab.northwestern.edu/
#hopeforeverything   #obtaineverything  #lovehealstrauma  #beginagain
Music in this episode is:
Angel Share by Kevin MacLeod
Link: https://filmmusic.io/song/3367-angel-share
License: https://filmmusic.io/standard-license
Calm Meditation by MusicLFiles
Link: https://filmmusic.io/song/7456-calm-meditation
License: https://filmmusic.io/standard-license