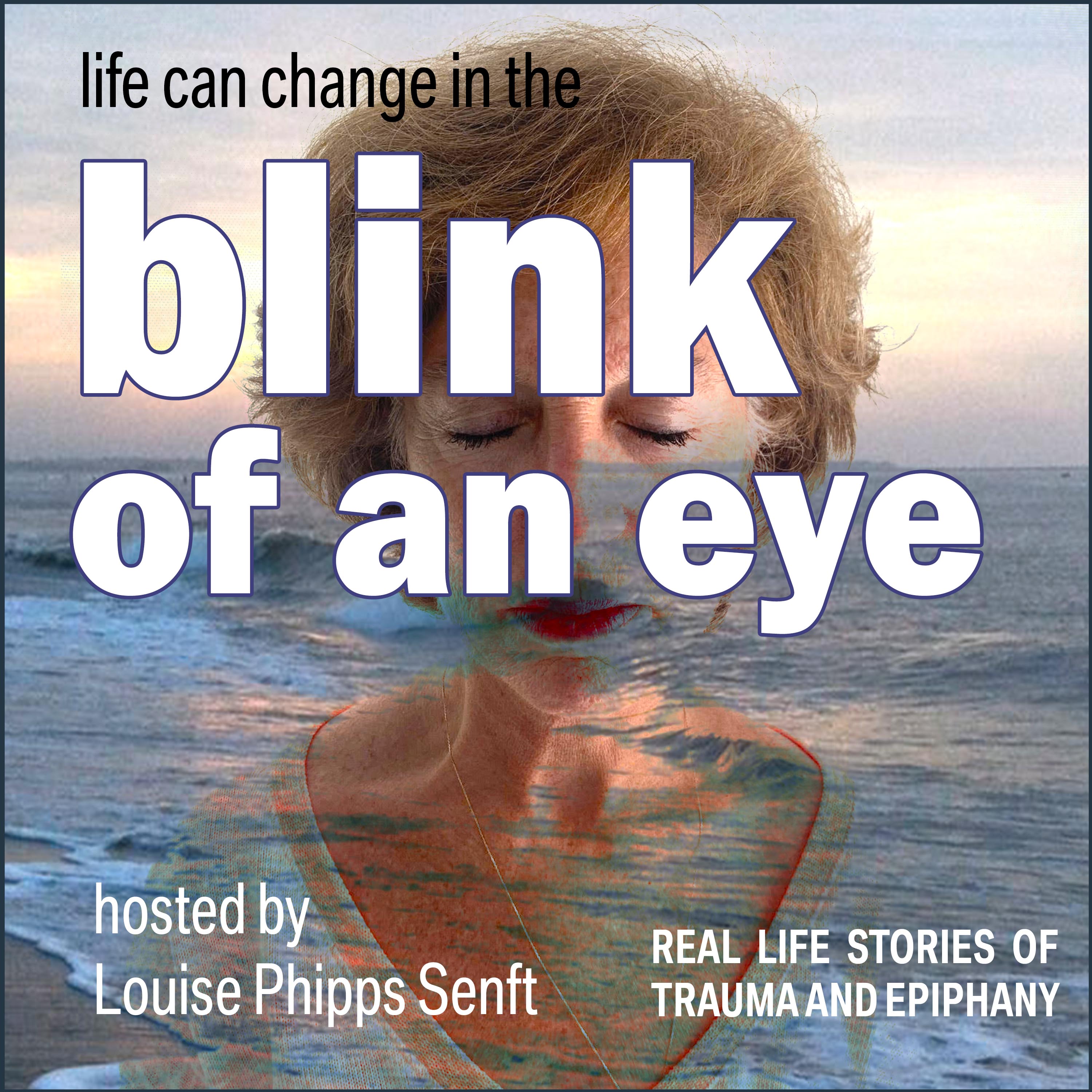 Blink of an Eye, a new podcast with Louise Phipps Senft, explores stories of trauma, loss, awakening, and epiphanies. Ms. Senft recounts her experience navigating a life-changing accident that rendered her son, Archer, paralyzed from the neck on down, and expands the story with interviews of those behind the scene. Told through real journal entries and inspiring guests, Blink of an Eye will inspire you to explore the true nature of our relationships and interconnectedness in the face of an event that changes everything.
Episodes
Wednesday Jun 22, 2022
Wednesday Jun 22, 2022
At some point in life, many of us are tasked with the personal journey of addressing past trauma. We often find that the road to mental wellness is paved with roadblocks, as the body physically holds onto previous life experiences and traumas. In this Trauma Healing Learning, hear how a form of gentle touch greatly impacts the lives of patients and even heals old scars. Somatic healing practitioner and licensed acupuncturist Dr. Janice Campbell discusses the mind-body connection and how laying a hand on certain areas of the body can enact significant physical (and mental) change. This practice is even useful for those who are paralyzed or amputees. Join Louise in exploring the world of intention, attention and 'The Kidney Hold.' Learn about the ways in which body-bound trauma is expressed through physical movement, and the somatic healing methods, including Somatic Touch, which allow the body to release internal distress.
Our theme music is Victoria Vox. Music in this episode is:
Falling Stars - Nature Sounds by Agnese Valmaggia
Link: https://filmmusic.io/song/6329-falling-stars-nature-sounds
License: https://filmmusic.io/standard-license
Deep Relaxation Preview by Kevin MacLeod
Link: https://incompetech.filmmusic.io/song/5726-deep-relaxation-preview
Meditate With Nature by chilledmusic
Link: https://filmmusic.io/song/7638-meditate-with-nature-
License: https://filmmusic.io/standard-license

Blink of an Eye Podcast is sponsored by I C THAT — The Integrative Center for Trauma Healing, Advocacy and Transformation: a non-profit created as a national resource to help change the way we respond to Spinal Cord Injury to include trauma healing approaches for families and medical teams across the U.S.  I C THAT provides a national team of SCI specialized doctors for expert opinions in the first hours of crisis, a Multidisciplinary Family Support & Navigation Team for SCI families lead by SCI families for the first 30 days of crisis, and a National Resource Library of trauma informed responses for the first hours and days after injury specialized for families, friends and SCI medical staff. I C THAT also offers a Registry of Medically Unexpected SCI Recoveries.  I C THAT will host the inaugural conference The Science of Trauma: Hope for Trauma Healing October 5, 2022.  To donate and find out more, visit www.ICTHAT.org.
To find out more about Archer, Louise, and this podcast, visit the websites blinkofaneyepodcast.com, BaltimoreMediation.com and BeingReltional.com. Follow us on Instagram and Facebook @blinkofaneyepodcast. Our Twitter is @blinkofaneyepod. Make sure to subscribe wherever you get your podcasts.
You can become a member of our Patreon community and see extra Blink of an Eye content and bonus episodes at: www.patreon.com/blinkofaneyepod. 
To see some of Archer's artwork, check out www.slimeyard.com. 
#hopeforeverything   #obtaineverything