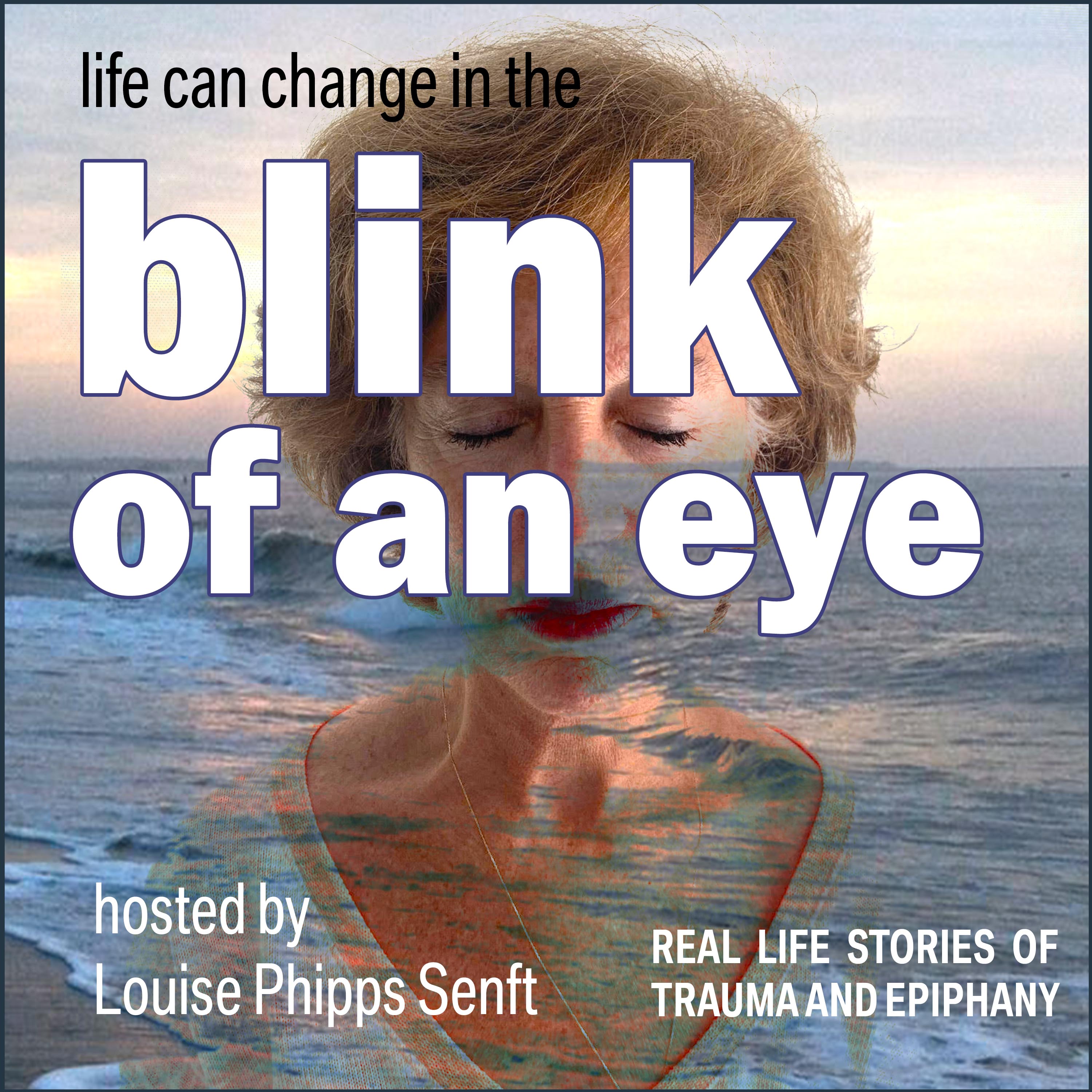 Blink of an Eye, a new podcast with Louise Phipps Senft, explores stories of trauma, loss, awakening, and epiphanies. Ms. Senft recounts her experience navigating a life-changing accident that rendered her son, Archer, paralyzed from the neck on down, and expands the story with interviews of those behind the scene. Told through real journal entries and inspiring guests, Blink of an Eye will inspire you to explore the true nature of our relationships and interconnectedness in the face of an event that changes everything.
Episodes
Wednesday Jan 05, 2022
Wednesday Jan 05, 2022
Where were you the moment you realized life just changed in the blink of an eye?
In this BONUS episode of Blink of an Eye, we hear from Louise's community members in their own words about the moment they heard the news about Archer's catastrophic injury. You'll listen to interview excerpts from family members like Paula Senft Easton, Louise's daughter, Will Phipps, Louise's brother, about the moment they received the stark news. And you'll hear from Archer's high school friends and other members of the extended Baltimore community who share over five years later eerie memories of where they were, whom they were with, and what they did when they heard the news they will never forget that changed not just the Senft's lives but their lives too. These voices might resonate for you too about a day you'll never forget when your life changed in the blink of an eye. We are all so interconnected. 
Voices in this episode include:
Will Phipps 
Paula Senft Easton
Lillian Johnston
Elizabeth Rice
Jackson Morrill
James Shiels
Philippa Shiels
Parker Mitchell
Cathy Lobo
Mary Jo Determan
Tom Novotny 
Mollie Franke
Our theme music is Victoria Vox. Music in this episode is:
Peppers Theme by Kevin MacLeod
Link: https://incompetech.filmmusic.io/song/4998-peppers-theme
License: https://filmmusic.io/standard-license
Meditative Sweet Piano by MusicLFiles
Link: https://filmmusic.io/song/8678-meditative-sweet-piano
License: https://filmmusic.io/standard-license
Background Calm Sentimental Positive Piano by MusicLFiles
Link: https://filmmusic.io/song/8672-background-calm-sentimental-positive-piano
License: https://filmmusic.io/standard-license
This episode is sponsored by I C THAT — The Integrative Center for Trauma Healing, Advocacy and Transformation, the leading non-profit seeking to change the response to the trauma holistically.  I C THAT provides A Multidisciplinary Family Support and Advocacy Team for Spinal Cord Injury families in the first 30 days of crisis, a National Registry of Unexpected SCI Recoveries, and a national conference The Science of Trauma: Hope for Trauma Healing. To donate and find out more about their annual conference, please visit www.ICTHAT.org. 
To find out more about Archer, Louise, and this podcast, visit our website at blinkofaneyepodcast.com, and follow us on Instagram and Facebook @blinkofaneyepodcast. Our Twitter is @blinkofaneyepod. Make sure to subscribe wherever you get your podcasts.
You can become a member of our Patreon community and see extra Blink of an Eye content and bonus episodes at our Patreon page. 
To see some of Archer's artwork, check out www.slimeyard.com. 
#hopeforeverything   #obtaineverything