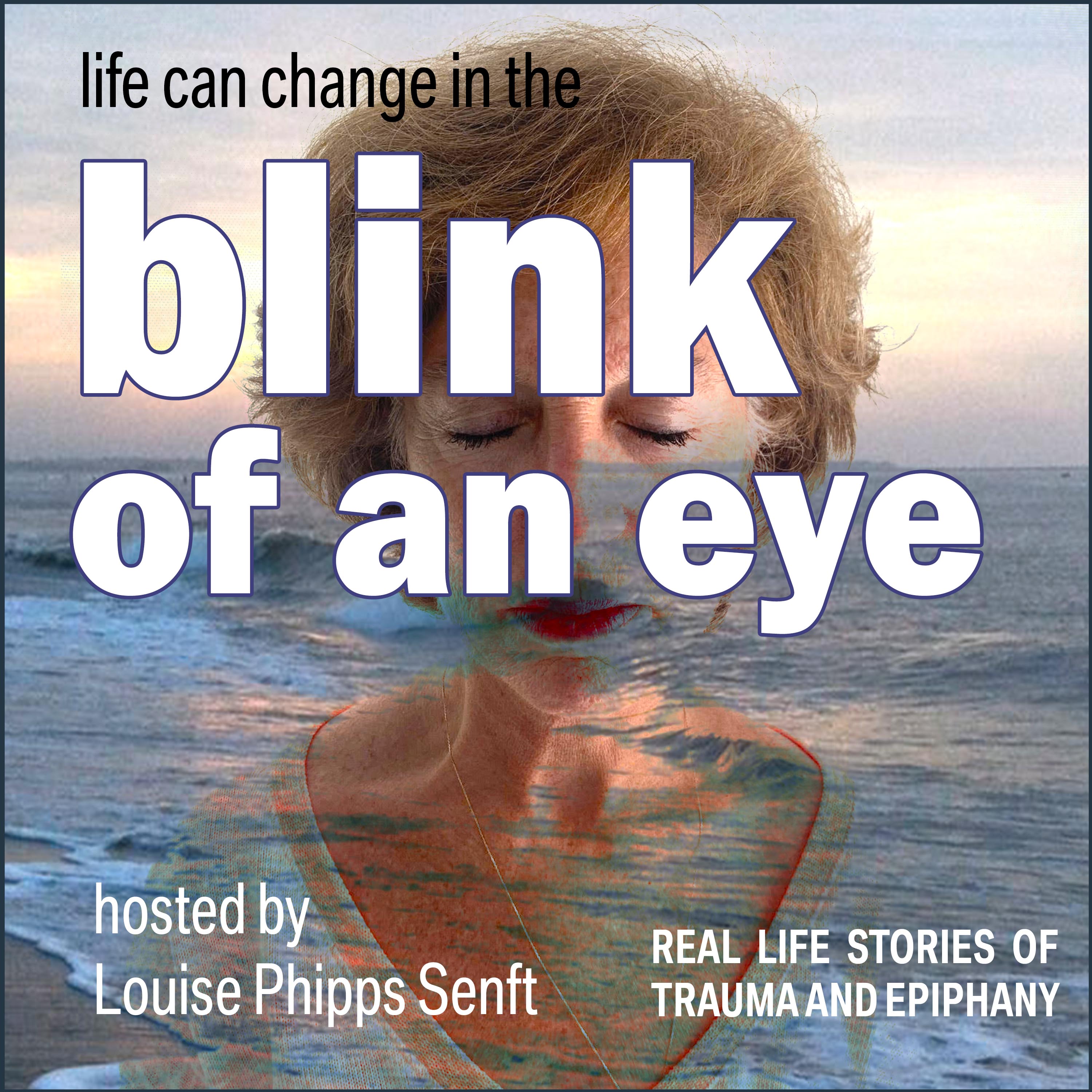 Blink of an Eye, a new podcast with Louise Phipps Senft, explores stories of trauma, loss, awakening, and epiphanies. Ms. Senft recounts her experience navigating a life-changing accident that rendered her son, Archer, paralyzed from the neck on down, and expands the story with interviews of those behind the scene. Told through real journal entries and inspiring guests, Blink of an Eye will inspire you to explore the true nature of our relationships and interconnectedness in the face of an event that changes everything.
Episodes
Thursday Apr 22, 2021
In this bonus episode, you'll hear Louise's full interview with Davis Barsby, a lifelong family friend who was with Archer when Archer had his accident. That summer, Davis was working as both head lifeguard and assistant manager at the Cape May Beach Club.
Davis takes us back to that sweltering August afternoon, recounting his interactions with Archer earlier in the day, the moment in the water when he realized something was wrong, and the rescue efforts that followed. Davis called Louise and broke the news to her, then raced to the hospital in Atlantic City to meet her there. In addition to describing what happened and who else was on the beach that day, Davis also reflects on faith, guilt, and the impact the accident has had on him.
To hear more about that first day, August 5, 2015, listen to episode 1, The Call. 
Season 2 of Blink of an Eye is coming in June. Support us on Patreon to help us continue making the podcast.
To find out more about Archer, Louise, and this podcast, visit our website at blinkofaneyepodcast.com, and follow us on Instagram and Facebook @blinkofaneyepodcast, and Twitter @blinkofaneyepod
#hopeforeverything   #obtaineverything