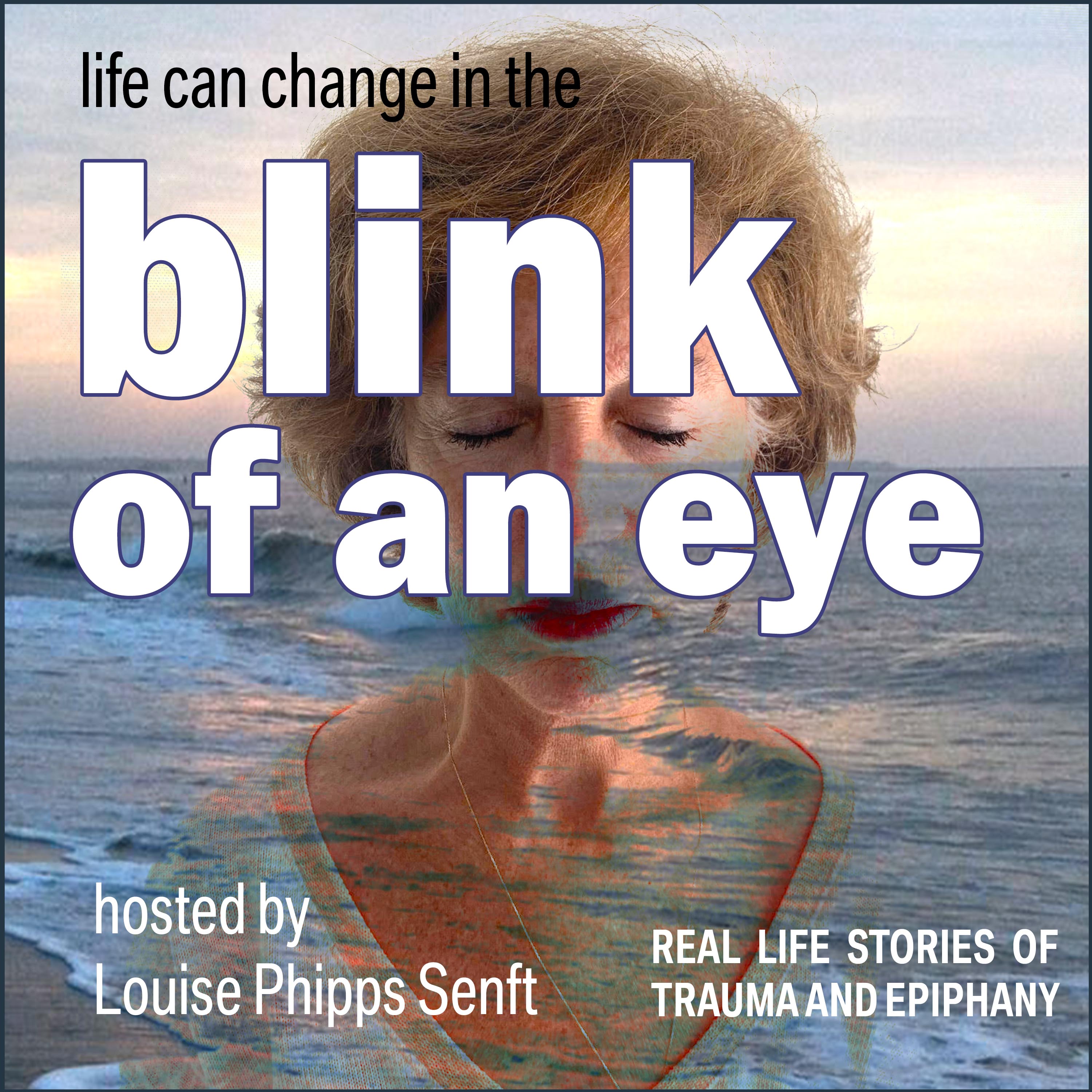 Blink of an Eye, a new podcast with Louise Phipps Senft, explores stories of trauma, loss, awakening, and epiphanies. Ms. Senft recounts her experience navigating a life-changing accident that rendered her son, Archer, paralyzed from the neck on down, and expands the story with interviews of those behind the scene. Told through real journal entries and inspiring guests, Blink of an Eye will inspire you to explore the true nature of our relationships and interconnectedness in the face of an event that changes everything.
Episodes
Wednesday Jun 02, 2021
Wednesday Jun 02, 2021
In this bonus episode, you'll hear the story of Archer's accident from the perspective of three of his friends who were right there with him in Cape May: James Schmucker, Danny Giannascoli, and Parker Mitchell. James was the one to pull Archer out of the water, Danny was on the beach, and Parker was visiting from Baltimore that week. They reflect on the moments when they first realized something was wrong, the call to beach patrol, and the rescue efforts and aftermath on the beach and in Cape May.
James, Danny, and Parker share their memories of that day, including the moments when they first realized something was wrong and the rescue that followed, as well as their memories with Archer throughout high school, and their reflections on how Archer's accident has impacted their lives.
To hear more about the day of the accident, listen to episode 1, "The Call": https://blinkofaneyepodcast.com/e/episode-1-the-call-1595863847/ 
Listen to the interview with Davis Barsby, another eyewitness to the accident and a friend of the family: https://blinkofaneyepodcast.com/e/bonus-episode-davis-barsby/  
Season 2 of Blink of an Eye will launch in three weeks, on June 23! Support us on Patreon at https://www.patreon.com/blinkofaneyepod to help us continue making the podcast.
To find out more about Archer, Louise, and this podcast, visit our website at blinkofaneyepodcast.com, and follow us on Instagram at http://www.instagram.com/blinkofaneyepodcast, Facebook at https://www.facebook.com/blinkofaneyepodcast, and Twitter at https://www.twitter.com/blinkofaneyepod 
Music in this episode is from Blue Dot Sessions. Theme music is by Victoria Vox.
#hopeforeverything   #obtaineverything