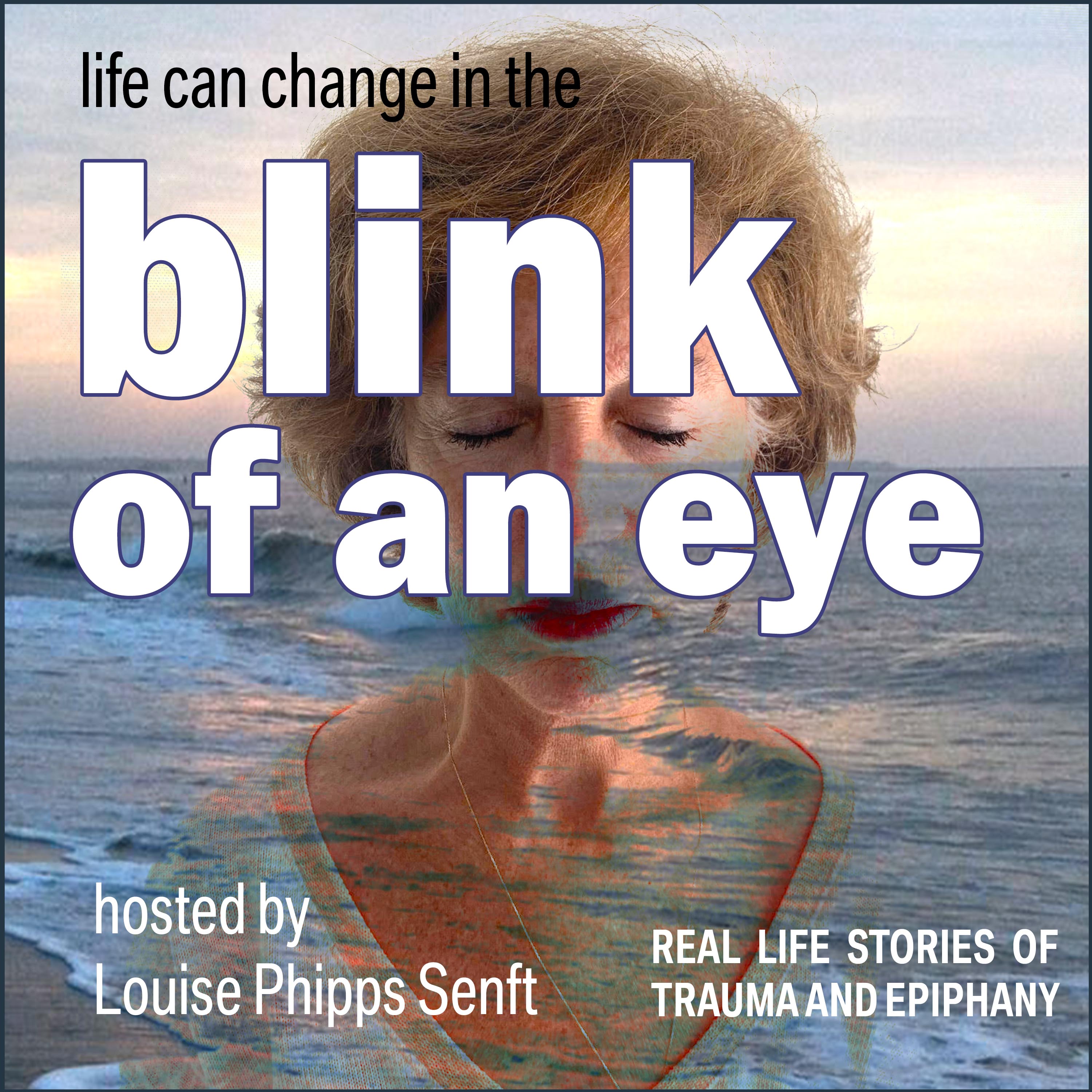 Blink of an Eye, a new podcast with Louise Phipps Senft, explores stories of trauma, loss, awakening, and epiphanies. Ms. Senft recounts her experience navigating a life-changing accident that rendered her son, Archer, paralyzed from the neck on down, and expands the story with interviews of those behind the scene. Told through real journal entries and inspiring guests, Blink of an Eye will inspire you to explore the true nature of our relationships and interconnectedness in the face of an event that changes everything.
Episodes
Wednesday Jan 18, 2023
Wednesday Jan 18, 2023
Season 3: Episode 21: Changes to our Home for SCI Recovery
Grief and Small Steps Towards Acceptance
Sometimes you don't know all the things you're attached to until you're asked to let them go. In this episode, we explore the anatomy of a home, and the way it holds stories just like the body holds experiences.  When Louise and her family are asked to make permanent decisions about beloved spaces to make them more accessible for Archer, the changes that are needed must happen at the level of the heart and the psyche. Come with us and absorb insights to serve you in times of sudden change and subsequent integration. We will also unpack more learnings about SCI rehabilitation, including the process of weaning from a ventilator and being an effective medical advocate for your loved ones. Here we go.
In this episode:
Jackson Morrill, a close friend and teammate of Archer's at McDonagh. He closely followed the Family & Friend Updates and was there when the Senft family needed him.
Ken Rice, a friend of the Senft family who works in real estate. He learned of their need for a storage space to make the necessary home renovations for Archer, and helped out in a surprising way.
Pete Senft, Louise's son, discusses some of his early forays into engineering when he and others built a skate ramp in the Senft's garage, which became an important gathering place for many before needing to be renovated for Archer's return home and reinvented again.
Blink of an Eye is created by Louise Phipps Senft and co-produced by Louise Phipps Senft and Zera Bloom. Theme music is by Victoria Vox.
Blink of an Eye Podcast is sponsored by the Blink of an Eye Non Profit: a non-profit created as a national resource to help change the Spinal Cord Injury experience for families and medical teams across the U.S. Blink of an Eye provides a national team of SCI specialized doctors for expert opinions in the Golden Hours of SCI injury, a Multidisciplinary Family Support & Navigation Team for SCI families lead by SCI families for the first 30 days of crisis, and a National Resource Library of essential SCI information and trauma informed responses for the first hours and days after injury specialized for families, friends and SCI medical staff. Blink of an Eye also offers a Registry of Medically Unexpected SCI Recoveries. To find out more, visit www.blinkofaneye.org and donate to their Launch Campaign at www.givebutter.com/blinkofaneye
To find out more about Louise and this podcast, visit the websites www.blinkofaneyepodcast.com and www.BeingRelational.com.  
To find out more about learning relational mediation skills for navigating hospital and medical conflict and trauma, visit the website www.BaltimoreMediation.com.  
Follow us on Instagram and Facebook @blinkofaneyepodcast. Our Twitter is @blinkofaneyepod. Make sure to subscribe wherever you get your podcasts.
You can become a member of our Patreon community and see extra Blink of an Eye content and bonus episodes at: www.patreon.com/blinkofaneyepod. 
To find out more about Archer and to see some of Archer's artwork, check out www.slimeyard.com. 
#hopeforeverything   #obtaineverything  #lovehealstrauma  #beginagain
Music in this episode is:
Dream Guitar by Frank Schroeter
https://filmmusic.io/song/7759-dream-guitar
License: https://filmmusic.io/standard-license
Ethereal Meditative Piano by MusicLFiles
Link: https://filmmusic.io/song/6292-ethereal-meditative-piano
License: https://filmmusic.io/standard-license
Heartfelt Tears by MusicLFiles
Free download: https://filmmusic.io/song/8903-heartfelt-tears
License: https://filmmusic.io/standard-license
Placid Ambient by MusicLFiles
Link: https://filmmusic.io/song/6189-placid-ambient
License: https://filmmusic.io/standard-license
Horizon Flare by Alexander Nakarada
Link: https://filmmusic.io/song/4837-horizon-flare
License: https://filmmusic.io/standard-license
Emotional Piano Improvisation by Alexander Nakarada
Link: https://filmmusic.io/song/6199-emotional-piano-improvisation
License: https://filmmusic.io/standard-license
Angel Share by Kevin MacLeod
Link: https://filmmusic.io/song/3367-angel-share
License: https://filmmusic.io/standard-license
Soft Interlude by Alexander Nakarada
Link: https://filmmusic.io/song/7766-soft-interlude
License: https://filmmusic.io/standard-license