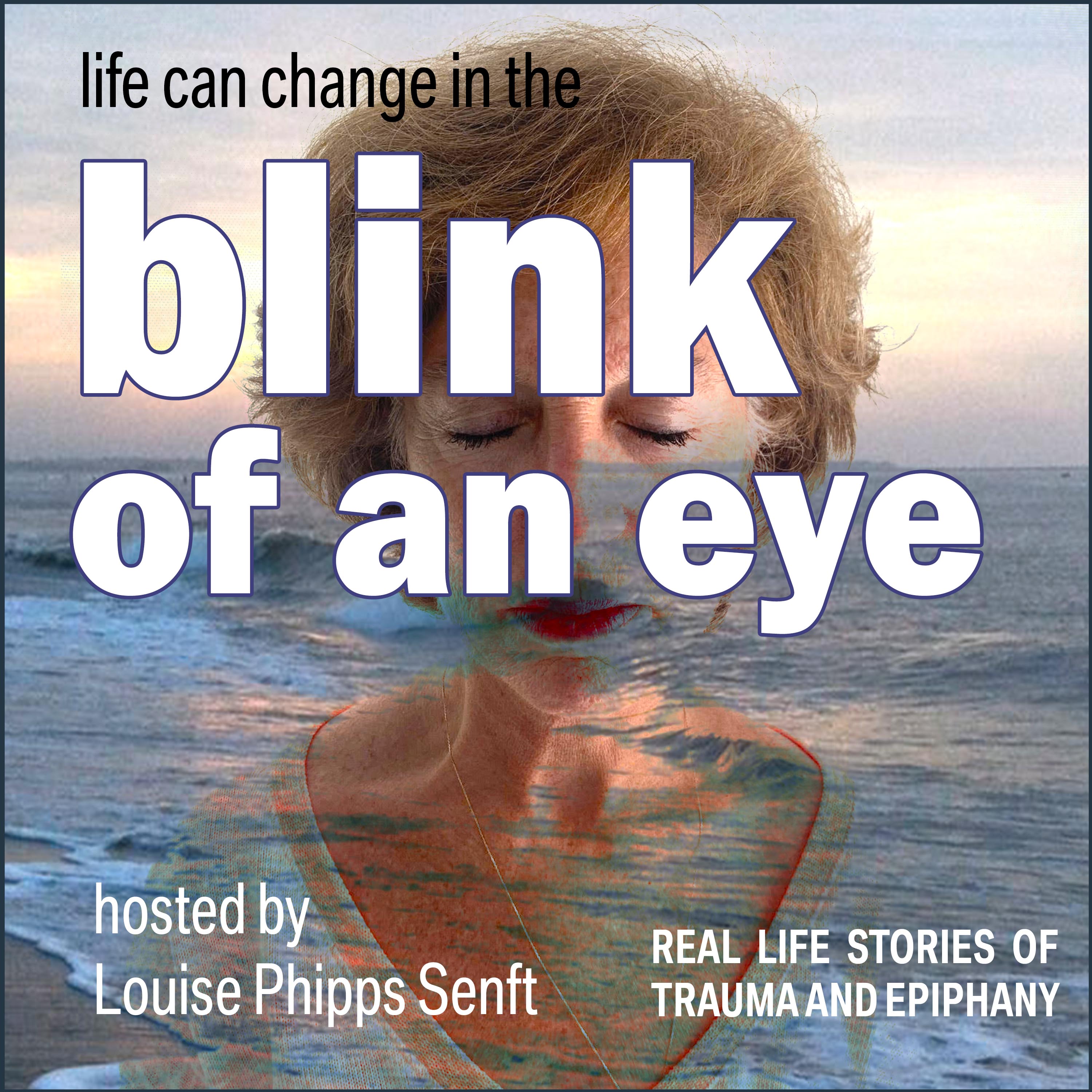 Blink of an Eye, a new podcast with Louise Phipps Senft, explores stories of trauma, loss, awakening, and epiphanies. Ms. Senft recounts her experience navigating a life-changing accident that rendered her son, Archer, paralyzed from the neck on down, and expands the story with interviews of those behind the scene. Told through real journal entries and inspiring guests, Blink of an Eye will inspire you to explore the true nature of our relationships and interconnectedness in the face of an event that changes everything.
Episodes
Saturday Aug 15, 2020
Tunnel Vision can happen when we are in trauma. As part of a survival instinct, our brain locks us into tunnel vision to stay focused on what is most essential at that moment. We have blinders on to all around us, including those who are trying to help. It's nothing personal, we are in love survival mode. But, even in Tunnel Vision, we can be aware enough to see the angels put in our path. In this episode of Blink of an Eye, Louise visits with several people who have first-hand experience with Tunnel Vision. She also talks about what if's for hospitals.
Join Louise for this episode of Blink of an Eye: Episode 3 Tunnel Vision August 5. DAY 1. In this episode, you will hear interview excerpts from
Dewey Senft, Louise's son who is 24 years old, and at the time of Archer's accident was 19 in college. Dewey is now a fund accountant in Boston.
 Sue Wunder, a special ed teacher for 30 years in the Cape May County Special Services School District, New Jersey. Sue is also the mother of Robbie Wunder, a quadriplegic.
 Mary Lou Healy, a middle school math teacher at the Cathedral School and now Calvert Hall in Baltimore.
 Dr. Kris Radcliffe, a spinal surgeon with the Rothman Institute in Philadelphia and Archer's neck surgeon at Atlanticare
#hopeforeverything   #obtaineverything