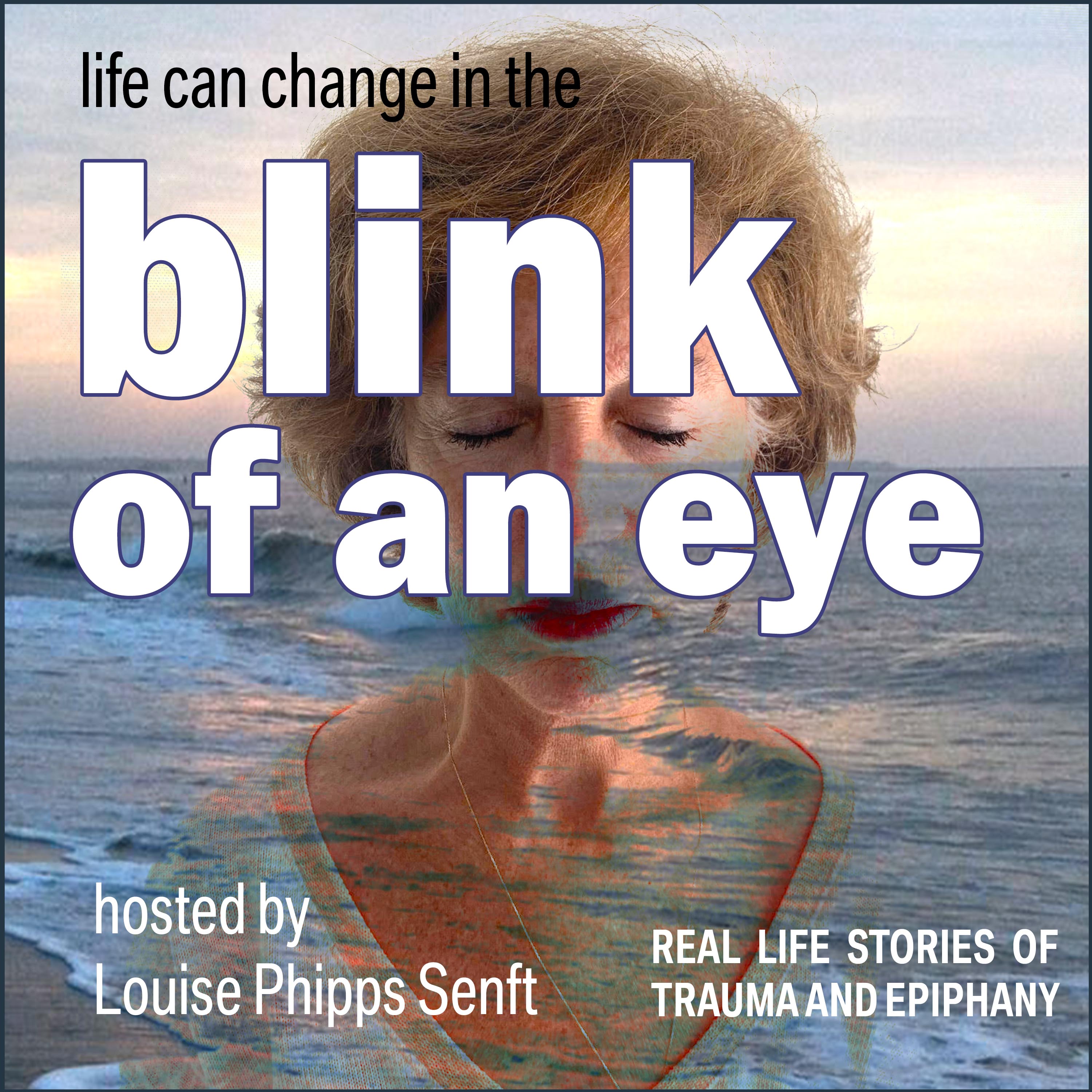 Blink of an Eye, a new podcast with Louise Phipps Senft, explores stories of trauma, loss, awakening, and epiphanies. Ms. Senft recounts her experience navigating a life-changing accident that rendered her son, Archer, paralyzed from the neck on down, and expands the story with interviews of those behind the scene. Told through real journal entries and inspiring guests, Blink of an Eye will inspire you to explore the true nature of our relationships and interconnectedness in the face of an event that changes everything.
Episodes
Tuesday Aug 04, 2020
On a hot summer day in 2015, a prominent professional and mother of 5 receives the phone call that will change the rest of her — and her family's — life.  One of her children, her son Archer, while at the beach, dove into the Atlantic Ocean for a quick, cooling swim as he's done hundreds of times before. But this time, something went terribly wrong.  Join Louise for the powerful pilot episode of this extraordinary journey of life and death, trauma and epiphany, featuring the impact of trauma on her and others and interviews with people at the scene on both sides of a rapidly unfolding timeline of life-and-death decision-making. A remarkable story of loss, advocacy, and resilience begins. 
Join Louise for this episode of Blink of an Eye: Episode 1 The Call. August 5. DAY 1. In this episode, you will hear interview excerpts from
Jacqui Schmucker, a co-worker of Archer's that summer at the Beach Club,
Davis Barsby, the Assistant Manager at the Beach Club, the head lifeguard at the time of the accident, and a lifelong friend of the Senft family.
This episode is sponsored by the International Center for Spinal Cord Injury. Visit SpinalCordRecovery.org to learn more.
#hopeforeverything   #obtaineverything
Comments
(1)
To leave or reply to comments, please download free Podbean or
Thanks for this podcast, Louise! I remember those days, and hearing your rendition made me cry and reminded me of your fierce love, dedication, and great faith. God is good! Bless you!