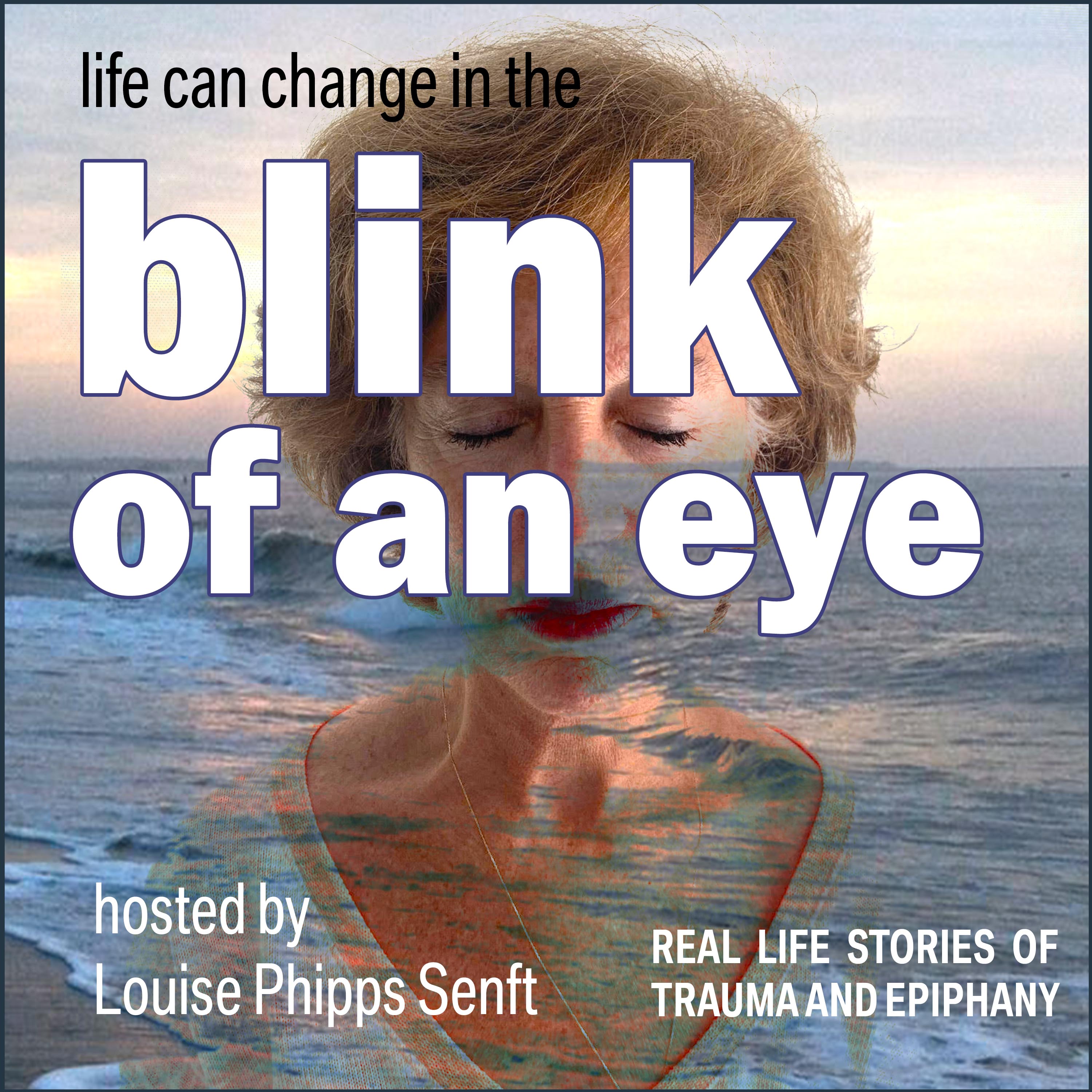 Blink of an Eye, a new podcast with Louise Phipps Senft, explores stories of trauma, loss, awakening, and epiphanies. Ms. Senft recounts her experience navigating a life-changing accident that rendered her son, Archer, paralyzed from the neck on down, and expands the story with interviews of those behind the scene. Told through real journal entries and inspiring guests, Blink of an Eye will inspire you to explore the true nature of our relationships and interconnectedness in the face of an event that changes everything.
Episodes
Wednesday Oct 14, 2020
Wednesday Oct 14, 2020
Random strangers entering the room day and night, her family not allowed to all be together, and medical staff thinking she was crazy without saying so. Louise still managed to go into auto-pilot as a mediator and take notes of everything that was happening. Trouble was, she, in moments of her own trauma, couldn't write her name or realize which of her five children was in trauma. How does the brain manage trauma? She gives a rare inside look at how it really is when you are just barely holding it together in shock. If we are lucky, we have family with us, and until then a few surrogate family members standing by us, holding us up before our immediate family arrives. Dear friends slip into that role if we are lucky. If not, even a caring stranger can provide temporary stability to ensure our safety and prevent our mental collapse.
Join Louise for this episode of Blink of an Eye: Episode 11 Holding it Together August 7. DAY 3. 
In this episode, you will hear interview excerpts from 
Leah Marino Barsby, from Philadelphia, the then-girlfriend, now wife of Davis Barsby, who was part of Archer's rescue off the beach at the Beach Club in Cape May
#hopeforeverything   #obtaineverything