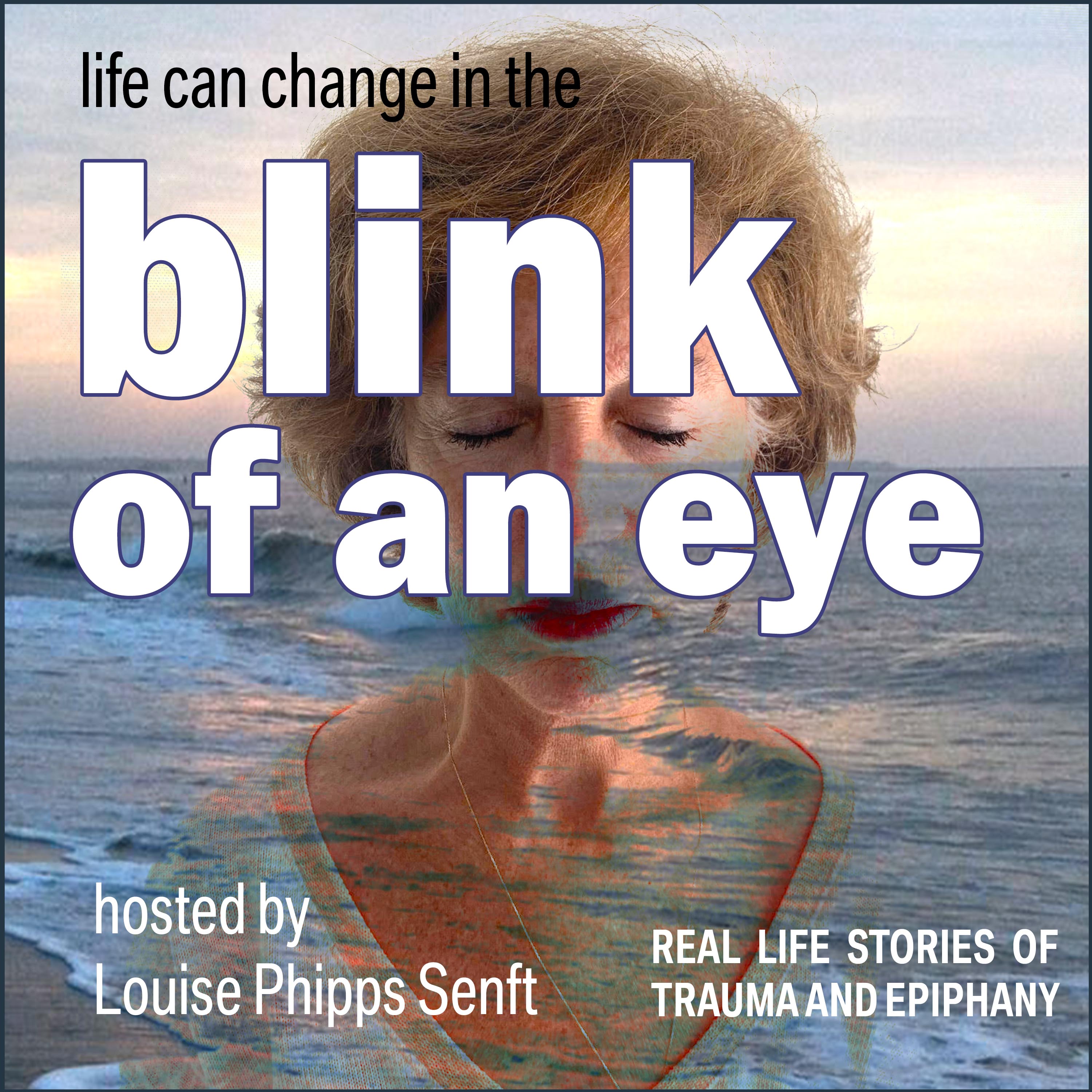 Blink of an Eye, a new podcast with Louise Phipps Senft, explores stories of trauma, loss, awakening, and epiphanies. Ms. Senft recounts her experience navigating a life-changing accident that rendered her son, Archer, paralyzed from the neck on down, and expands the story with interviews of those behind the scene. Told through real journal entries and inspiring guests, Blink of an Eye will inspire you to explore the true nature of our relationships and interconnectedness in the face of an event that changes everything.
Episodes
Wednesday Nov 11, 2020
Wednesday Nov 11, 2020
Their pain and trauma is YOUR pain and trauma. This is how it can be when we watch a loved one suffering in any way. It may be simpler to wall off, bury it, or choose not to acknowledge it to lessen trauma's grip. Oh, going that route can cause so much damage to your body, including your organs, and your ability to deal with future traumas. Nope, you can't avoid it. You gotta go through it, sooner or later. Walk through the experience with Louise and her pillar of strength, Paula, her daughter, as they revisit how trauma of a loved one can reduce you to a spent dandelion being blown randomly in the wind. Louise will share with you a pathway to trauma healing that your bodily sensations hold for you as a guide.
Join Louise for this episode of Blink of an Eye: Episode 15 You Gotta Go Through  It
August 7. DAY 3. 
In this episode, you will hear interview excerpts from
Paula Senft Easton, Louise's eldest child, and only daughter, and Archer's sister, who was 24 at the time of Archer's accident and is today the Associate Director of Admissions for the Friends School in Baltimore
and
Cathy Giannascoli, a friend in Pennsylvania and the Senft family's summer neighbor in Cape May
#hopeforeverything   #obtaineverything