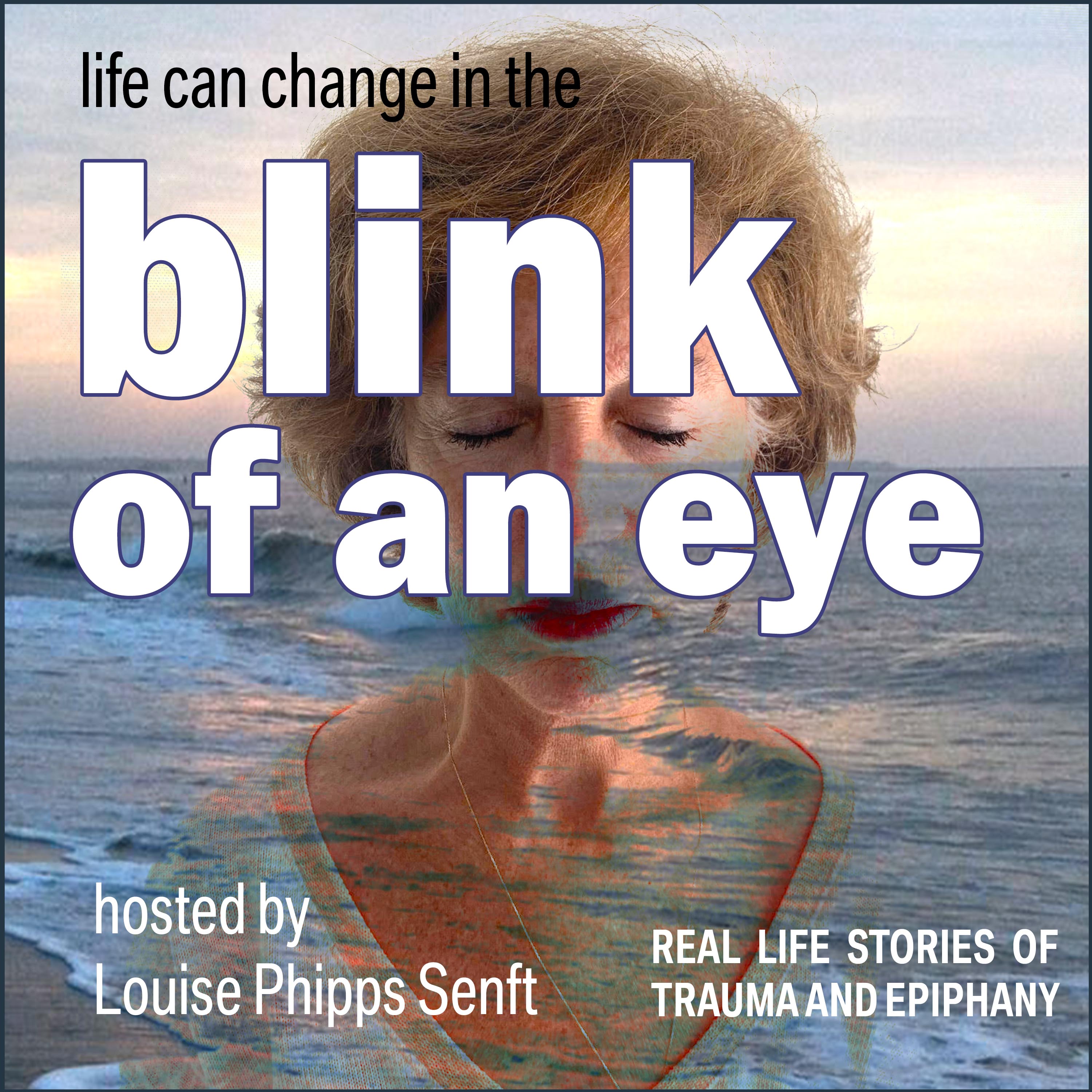 Blink of an Eye, a new podcast with Louise Phipps Senft, explores stories of trauma, loss, awakening, and epiphanies. Ms. Senft recounts her experience navigating a life-changing accident that rendered her son, Archer, paralyzed from the neck on down, and expands the story with interviews of those behind the scene. Told through real journal entries and inspiring guests, Blink of an Eye will inspire you to explore the true nature of our relationships and interconnectedness in the face of an event that changes everything.
Episodes
Tuesday Nov 17, 2020
Tuesday Nov 17, 2020
Our egos and fear can overwhelm us when we are deep in the foxhole on the front lines of trauma. It was life and death as Archer struggled to breathe, both lungs collapsed. Louise had to let go of some of her old ideas about what is "proper" and just let all the rawness come out as she instinctively felt she needed to circle her troops, her community, her friends. In the midst of this unfolding trauma, she discovers a friend whose presence she felt the first time their eyes met but didn't realize it was so mutual and so divine until Cathy G. confirmed the story. Louise also begins to explore with listeners the potential of trauma-informed Intensive Care Units and medical courses in trauma and trauma healing for nurses and doctors as part of core medical school curricula and gives a shout out to other SCI folks.
Join Louise for this episode of Blink of an Eye: Episode 16 In the Foxhole
August 7. DAY 3. 
In this episode, you will hear interview excerpts from
Paula Senft Easton, Louise's eldest child, and only daughter, and Archer's sister, who was 24 at the time of Archer's accident and is today the Associate Director of Admissions for the Friends School in Baltimore
and
Cathy Giannascoli, a friend in Pennsylvania and the Senft family's summer neighbor in Cape May
#hopeforeverything   #obtaineverything
This episode is sponsored by the Desatnick Foundation. You can find more info about it at https://desatnickfoundation.org/.