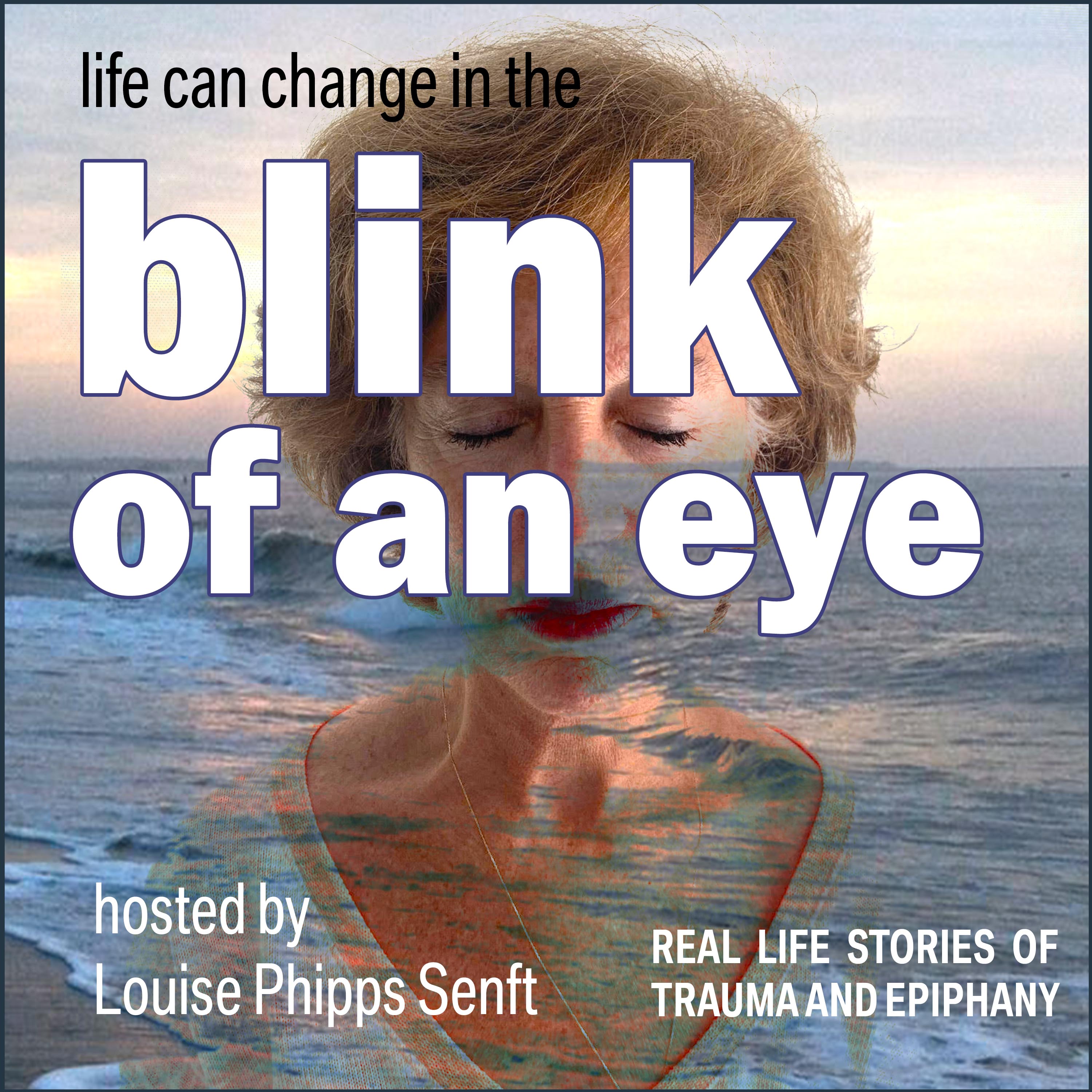 Blink of an Eye, a new podcast with Louise Phipps Senft, explores stories of trauma, loss, awakening, and epiphanies. Ms. Senft recounts her experience navigating a life-changing accident that rendered her son, Archer, paralyzed from the neck on down, and expands the story with interviews of those behind the scene. Told through real journal entries and inspiring guests, Blink of an Eye will inspire you to explore the true nature of our relationships and interconnectedness in the face of an event that changes everything.
Episodes
Wednesday Dec 02, 2020
Wednesday Dec 02, 2020
Scared and confused, Louise is still hopeful, until she is told "It was just a spasm," by a nurse who once again callously dismisses her observation of her paralyzed son she was intensely watching over. Just a spasm? Did the hospital consider the impact of those words on Archer? You'll hear about the terror from one of Archer's rescuers and how it really was on the beach that day.  You'll also hear about a video of strangers who gathered on the beach to pray for Archer. The news of Archer's traumatic accident was in the newspapers. But Louise learned the hospital had issued a statement that her family did not wish to be contacted. Why did they say that without asking them? It seemed the hospital was making this traumatic injury worse. As a mom, she was facing more barriers to get simple medical information on her son. Did the staff drug Archer? Why didn't anyone seek her consent?  Where was the policy written to allow his mother to know everything about his care, his tests, the drugs they had going into his body, and why.  As the intensity was wearing on her family, Louise shares her views about the real patient experience and what a healing mission might look like for hospitals. Is this the way hospitals are searching for to increase patient satisfaction? Join her as she opens an exploration of hospital policies and norms and how to change those that might actually create greater suffering and increase trauma for patients and for staff too. Could there be a new approach?
Join Louise for this episode of Blink of an Eye: Episode 17 The New North Star August 7. DAY 3. 
In this episode, you will hear interview excerpts from
Harry Back, who was the Assistant Manager at the Beach Club in Cape May at the time of Archer's accident, responsible for his rescue off the beach, and today is the City of Cape May Supervisor of Beaches in charge of the Cape May Beach Patrol.
and
Mabeth Hudson who was a long time Cape May cottager and Beach Club member at the time of Archer's accident, and is the Founder of Well for the Journey in Baltimore. She was at the Beach Club around the time of Archer's accident. 
#hopeforeverything   #obtaineverything
This episode was sponsored by the Desatnick Foundation. You can find more information about their work at https://desatnickfoundation.org/.