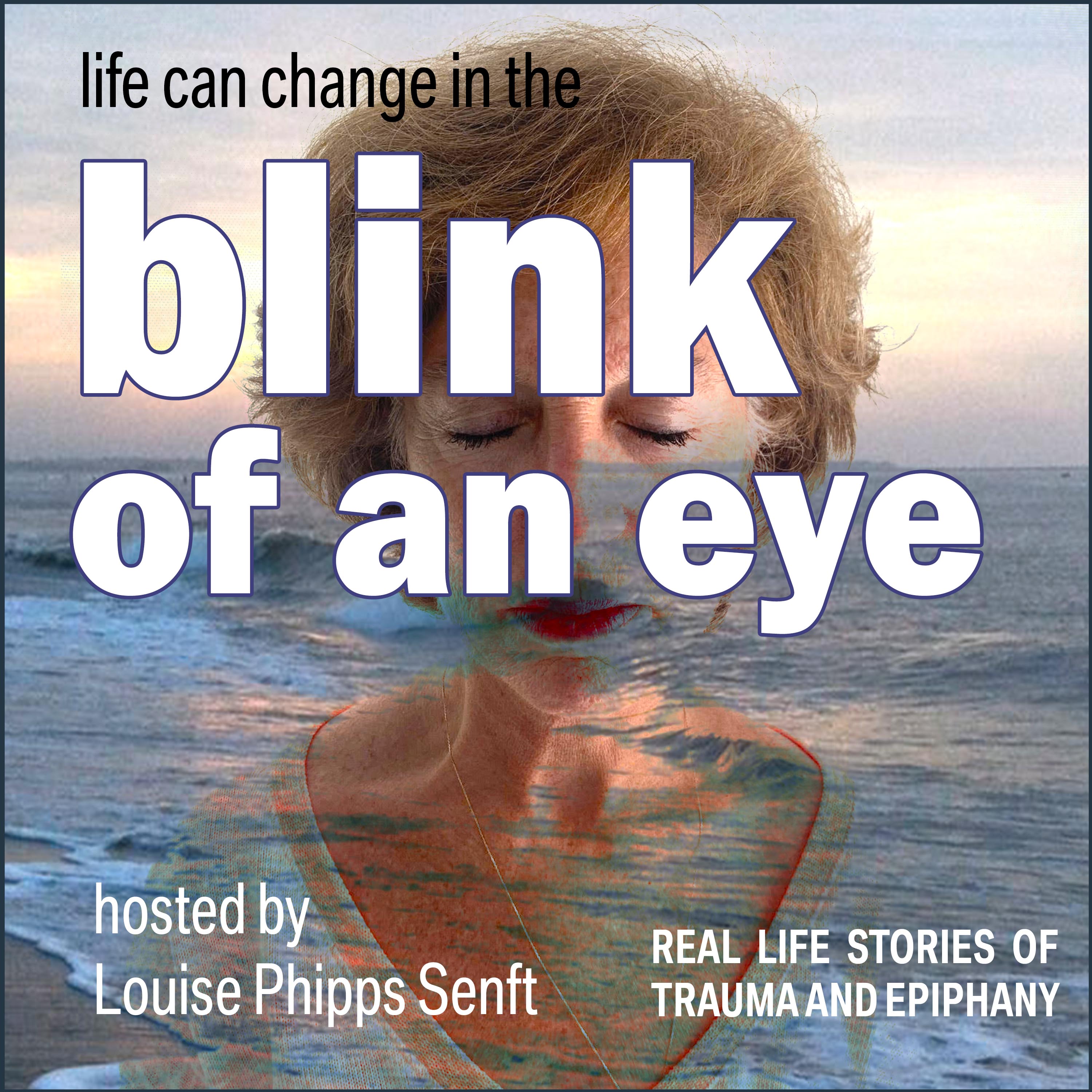 Blink of an Eye, a new podcast with Louise Phipps Senft, explores stories of trauma, loss, awakening, and epiphanies. Ms. Senft recounts her experience navigating a life-changing accident that rendered her son, Archer, paralyzed from the neck on down, and expands the story with interviews of those behind the scene. Told through real journal entries and inspiring guests, Blink of an Eye will inspire you to explore the true nature of our relationships and interconnectedness in the face of an event that changes everything.
Episodes
Tuesday Dec 08, 2020
It may have been easier if Pete had not shared with Louise the dark reality he had been carrying "Why Archer and not me?" "It should have been me and not Archer". Brutal thoughts. But real thoughts. These thoughts at one end hanging in an almost stagnant state of exhausted optimism countered with a friend's hope-filled experience of Archer, "He started squeezing my hand and held it for 20 minutes." Hope can transform a stark reality. Hope is not optimism. Hope is when we put our trust in someone trustworthy. In these moments, Louise had her hope in Shirley, and God. These she knew she could trust. Hope requires far more courage than optimism. Rabbi Jonathan Sacks teaches, "Optimism is the belief that the world is changing for the better; hope is the belief that, together, we can make the world better." Having a gateway to hope can lead the way through a gateway to healing. 
Join Louise for this episode of Blink of an Eye: Episode 18 Gateway to Hope August 7. DAY 3. 
In this episode, you will hear interview excerpts from
In this episode you will hear from:
Pete Senft, Louise's oldest son, and one of Archer's older brothers, who was 21 at the time of Archer's accident and is today a civil engineer at Whiting Turner and lives in Baltimore.
Paula Senft Easton, Louise's eldest child, and only daughter, and Archer's older sister, who was 24 at the time of Archer's accident and is today the Associate Director of Admissions for the Friends School in Baltimore.
Dr. Kris Radcliff, a spinal surgeon with the Rothman Institute in Philadelphia and Archer's neck surgeon at Atlanticare in 2015.
Shirley Davis Rawson, a family friend of the Senft's, the Sacristan at the Cathedral of Mary Our Queen Catholic Church in Baltimore, 1996-2016, and a retired police officer with Baltimore County Police Department.
#hopeforeverything   #obtaineverything