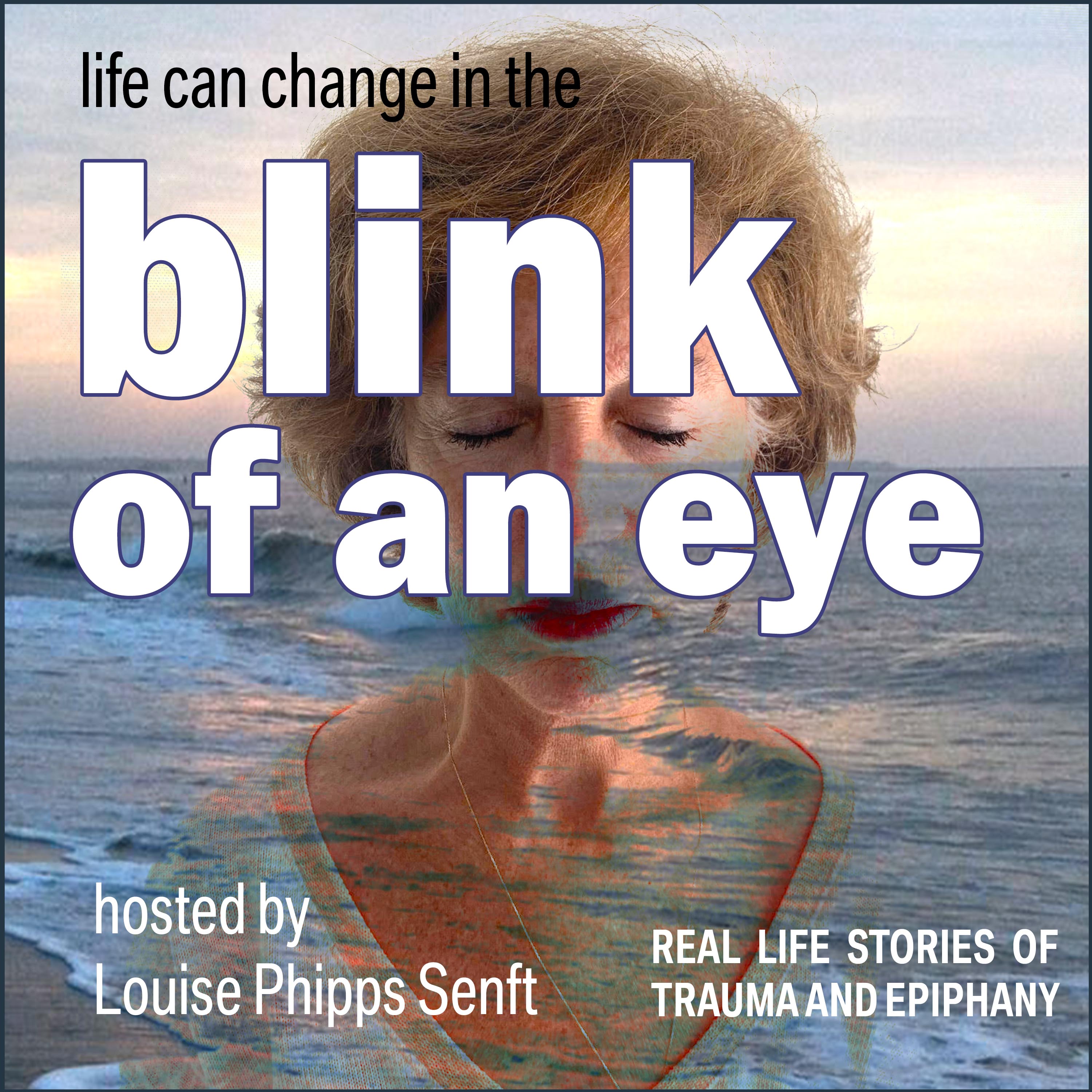 Blink of an Eye, a new podcast with Louise Phipps Senft, explores stories of trauma, loss, awakening, and epiphanies. Ms. Senft recounts her experience navigating a life-changing accident that rendered her son, Archer, paralyzed from the neck on down, and expands the story with interviews of those behind the scene. Told through real journal entries and inspiring guests, Blink of an Eye will inspire you to explore the true nature of our relationships and interconnectedness in the face of an event that changes everything.
Episodes
Wednesday Dec 16, 2020
"You almost lost your son last night," was what that trauma nurse was really saying. It was a kindness. She didn't have to say it, but she did. Archer had been close to dying last night and that reality was slowly and forcefully sinking in for Louise. For the very first time that she had observed, another nurse engaged Archer in conversation. She wasn't just saying what she was doing, she was talking with him, and he with her with his eyes. She didn't have to do that, but she did. It was kind. She pieced together the fact that Archer was a cook - a GREAT cook at the Beach Club. The extra, deep connections were flooding in from all fronts - texts to the family, especially Louise, texts from Archer's friends, texts from friends of all areas of life. Louise wondered, When do boys become men? People were stretching themselves to hold up the Senft family in all kinds of unexpected ways. The facts were stark. Archer was paralyzed. He had lost his arms and hands and legs in a way that was not going to repair anytime soon.  It was clear, there were no lollipops and butterflies. But what else was clear?
Join Louise for this episode of Blink of an Eye: Episode 19 You Didn't Have To, But You Did August 7. DAY 3. 
In this Episode you will interview excerpts hear from
Sue Wunder, a special ed teacher for 30 years in the Cape May County Special Services School District, New Jersey. Sue is also the mother of Robbie Wunder, a quadriplegic.
Mike Determan, Archer's friend since grade school days in Baltimore
And many texting friends
#hopeforeverything   #obtaineverything