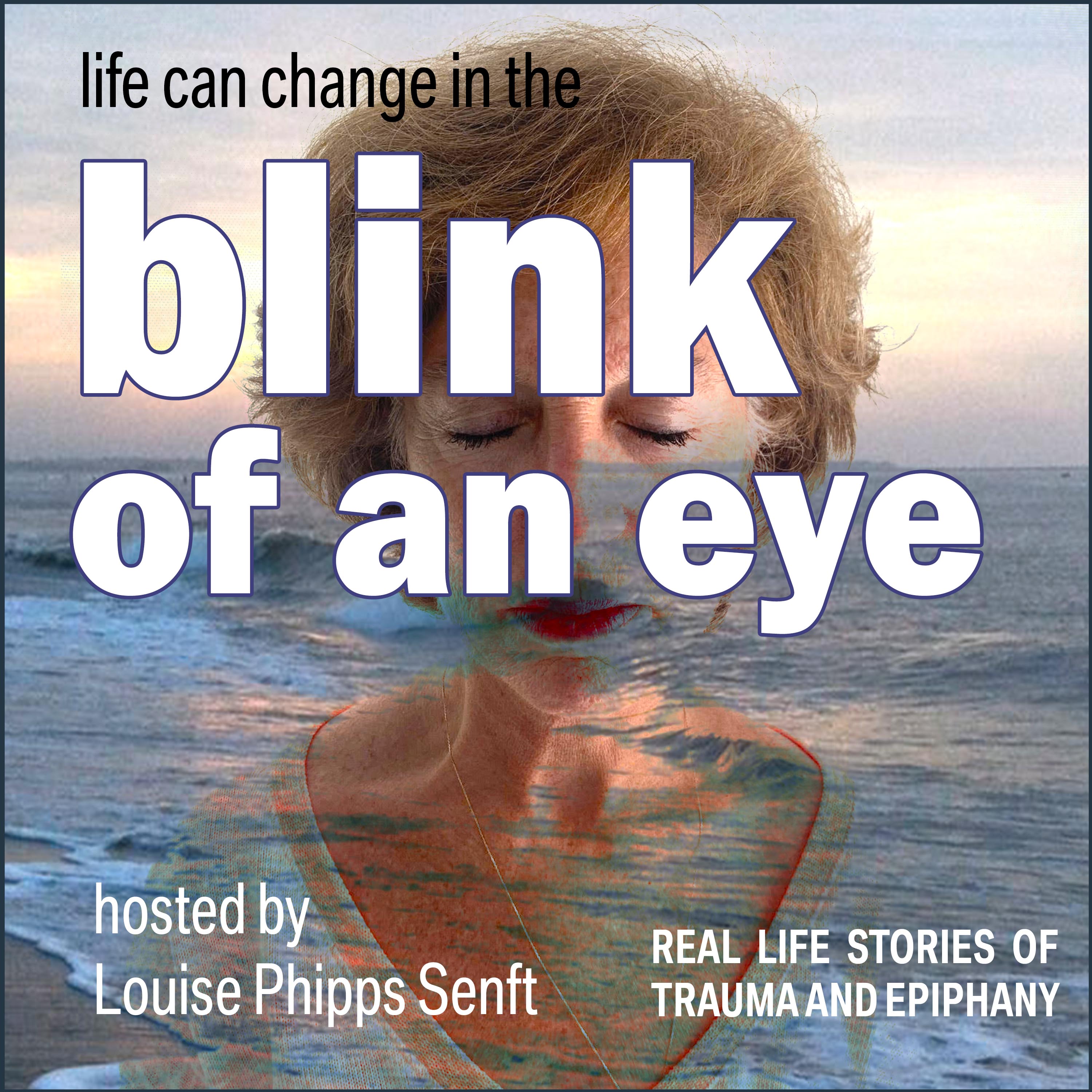 Blink of an Eye, a new podcast with Louise Phipps Senft, explores stories of trauma, loss, awakening, and epiphanies. Ms. Senft recounts her experience navigating a life-changing accident that rendered her son, Archer, paralyzed from the neck on down, and expands the story with interviews of those behind the scene. Told through real journal entries and inspiring guests, Blink of an Eye will inspire you to explore the true nature of our relationships and interconnectedness in the face of an event that changes everything.
Episodes
Saturday Jan 02, 2021
Can a professional be both emotionally present and expert at the same time? Do professionals need professional distance in order to best serve those they are protecting? Does a doctor's clinical distance promote healing? Louise questions this. How do doctors and nurses go home at night to their families, while patients in the Intensive Care Units and their families stay awake all night experiencing trauma, fear, despair. Louise feels compassion for the neck surgeon and also confusion as she begins to wonder and question, How do they care for themselves? Or do they? When the doctors stated, "We almost lost him" the night before last, it was electrifying and suffocating at the same time. Narrow misses. Louise was learning how many they were racking up as they headed into Day 4.  Archer's oldest brother Pete devises a creative communication device for Archer who has no ability to move or speak, but he can blink his eyes. Come listen to a thought-provoking episode that will leave you thinking and inspired. 
Join Louise for this episode of Blink of an Eye: Episode 20 A Most Remarkable Day August 8. DAY 4. 
In this Episode you will hear interview excerpts from
Pete Senft, Louise's son and Archer's oldest brother, who was 21 at the time of Archer's accident and in college, and is now a civil engineer at Whiting Turner Construction Company.