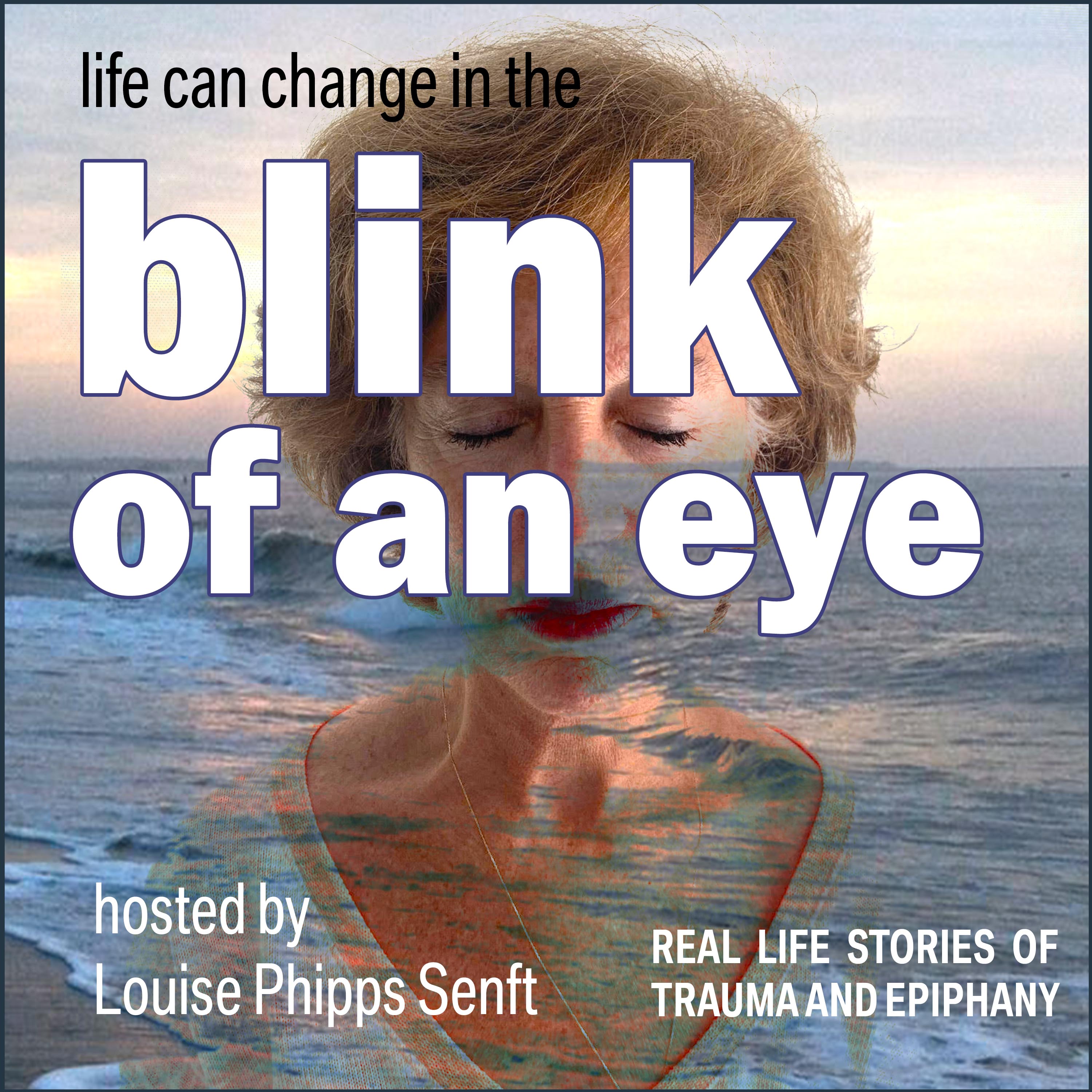 Blink of an Eye, a new podcast with Louise Phipps Senft, explores stories of trauma, loss, awakening, and epiphanies. Ms. Senft recounts her experience navigating a life-changing accident that rendered her son, Archer, paralyzed from the neck on down, and expands the story with interviews of those behind the scene. Told through real journal entries and inspiring guests, Blink of an Eye will inspire you to explore the true nature of our relationships and interconnectedness in the face of an event that changes everything.
Episodes
Wednesday Jan 06, 2021
Louise strongly encourages, almost begs us to PLEASE GO when we have loved ones in the hospital or in a debilitating situation. Your visits are life to the person in trauma and the family caring for them. You'll hear about the spontaneity of two friends who drove through three states knowing they just had to go, even knowing they'd be "intruding" in an intimate space. They learned they were more a part of that intimacy than they ever realized.  You'll hear the power of a few words from the only method of communication they had with Archer - the ABC board. What Louise didn't know is that very soon, they would all be brought to their knees longing for these moments of communication.
Join Louise for this episode of Blink of an Eye: Episode 21 Never Underestimate the Humanity of Boys August 8. DAY 4. 
In this Episode you will hear interview excerpts from
James Shiels: One of Archer's dear high school friends from the McDonogh School in Baltimore, and a Senior in college at California Berkeley at the time of the interview. 
Philippa Shiels:  James Shiels' mother, but a stranger then to Louise when Archer was injured except for seeing each other in passing at high school lacrosse games. She is now a dear friend to Louise.
James Schmucker:  Archer's dear friend in Cape May who was a Beach life guard and saved his life rescuing him from the ocean who is now working at the Cape May Winery and Vineyard.
Pete Senft: Louise's son and Archer's oldest brother, who was 21 at the time of Archer's accident and in college, and is now a civil engineer at Whiting Turner Construction Company.
And live audio recordings from August 8, 2015 in the Intensive Care Unit