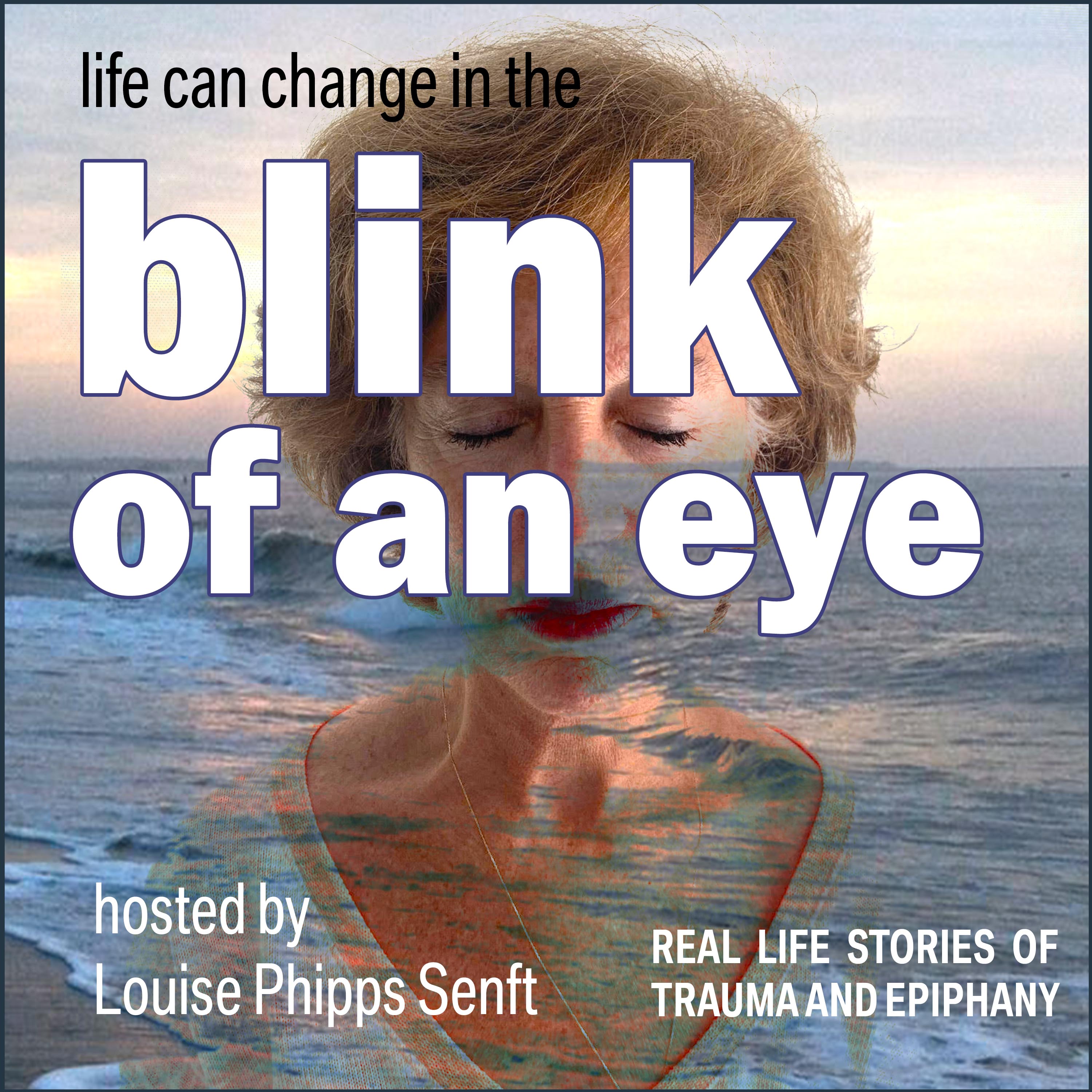 Blink of an Eye, a new podcast with Louise Phipps Senft, explores stories of trauma, loss, awakening, and epiphanies. Ms. Senft recounts her experience navigating a life-changing accident that rendered her son, Archer, paralyzed from the neck on down, and expands the story with interviews of those behind the scene. Told through real journal entries and inspiring guests, Blink of an Eye will inspire you to explore the true nature of our relationships and interconnectedness in the face of an event that changes everything.
Episodes
Thursday Feb 04, 2021
Thursday Feb 04, 2021
Louise and Billy were in trouble as they were both stretched beyond capacity in Day 5 of Archer's catastrophic injury. There were many people in and out of Archer's hospital room, many machines, too much unknown, and too much was out of their control. It was way beyond simple, sleep deprivation and fear. Did they need to sell their house, their business, move? If not handled correctly, this could be a devastating turning point for their family. She also raises questions for medical staff about transparency. Louise invites you into one of the most intimate pieces of her life, her marriage. She does it to help you know you are not alone and all is not lost.
Join Louise for this episode of Blink of an Eye: Episode 25: I Didn't See This One Coming August 9. DAY 5. 
Listen in afterwards to what we can learn together about trauma. Episode 25: I Didn't See This One Coming Trauma Healing Learnings
In this Episode you will hear audio recording excerpts from August 2015, of
James Schmucker Archer's dear friend in Cape May who was a Beach Club lifeguard and who saved his life rescuing him from the ocean who is now working in the hospitality industry,
Of an Atlanticare trauma nurse, and of Louise recording notes to herself when she was driving home late at night from the hospital on Day 5.
#hopeforeverything   #obtaineverything