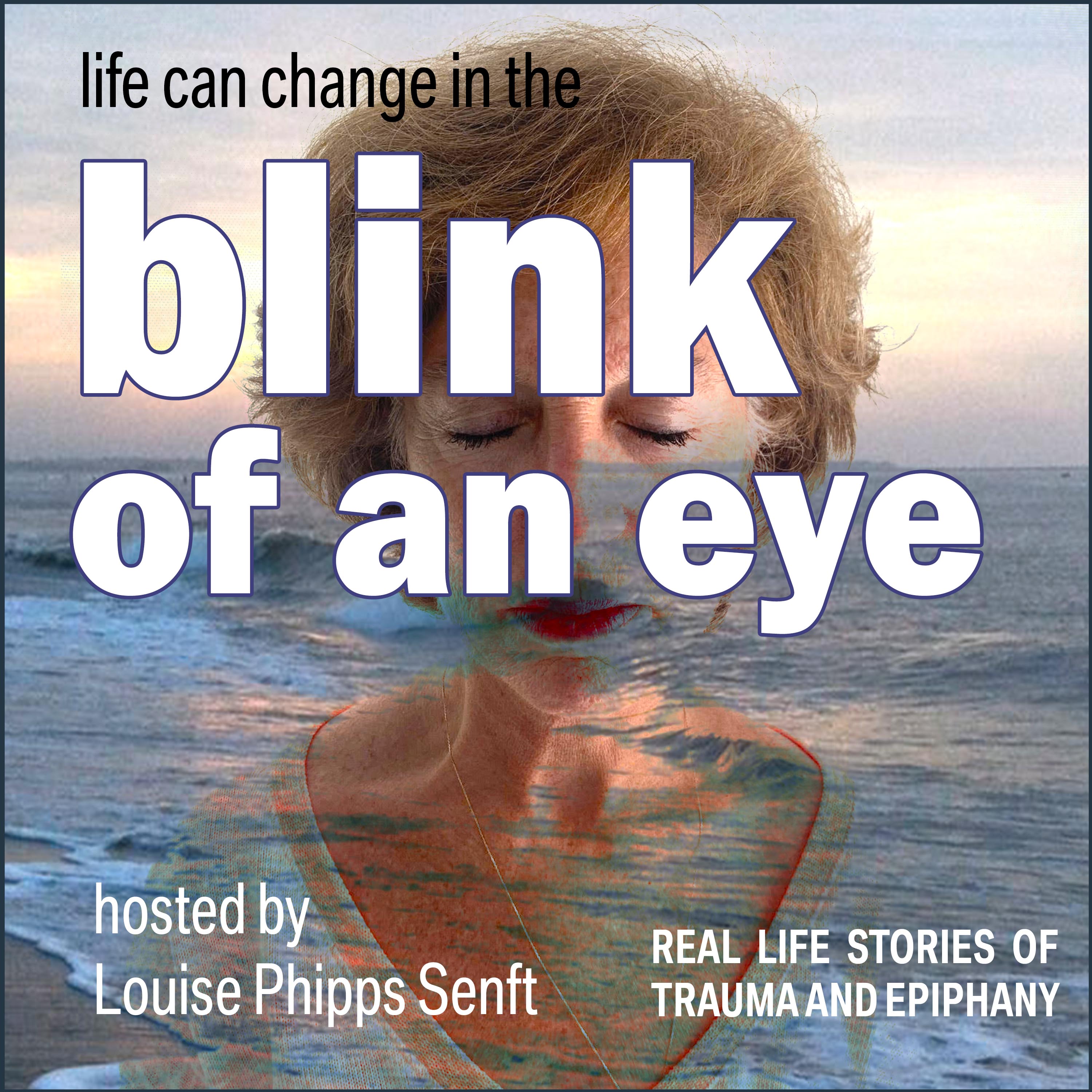 Blink of an Eye, a new podcast with Louise Phipps Senft, explores stories of trauma, loss, awakening, and epiphanies. Ms. Senft recounts her experience navigating a life-changing accident that rendered her son, Archer, paralyzed from the neck on down, and expands the story with interviews of those behind the scene. Told through real journal entries and inspiring guests, Blink of an Eye will inspire you to explore the true nature of our relationships and interconnectedness in the face of an event that changes everything.
Episodes
Tuesday Feb 09, 2021
It's such a privilege to take care of someone when they truly cannot for themselves. Sometimes in a moment, no matter how strong we are, we don't realize we are incapable of taking care of ourselves. That's when angels step in. Louise's beach friend, Mary Ellen McNally was in the right place at the right time to catch Louise as she collapsed. How they ended up in the perfect place for each other is what you will hear about. What Louise didn't know, is that she was the gift to Mary Ellen as well.
Join Louise for this episode of Blink of an Eye: Episode 26: Little Angel August 9. DAY 5. 
Listen in afterwards to what we can learn together about trauma. Episode 26: Little Angel Trauma Healing Learnings
In this Episode you will hear audio recording excerpts from August 2015, of Mary Ellen McNally is an analytical chemist for Dupont at the time of Archer's accident and now for FMC in their agriculture division. Mary Ellen was one of Louise's beach friends when Archer was injured on August 5 2015 in Cape May New Jersey.
#hopeforeverything   #obtaineverything