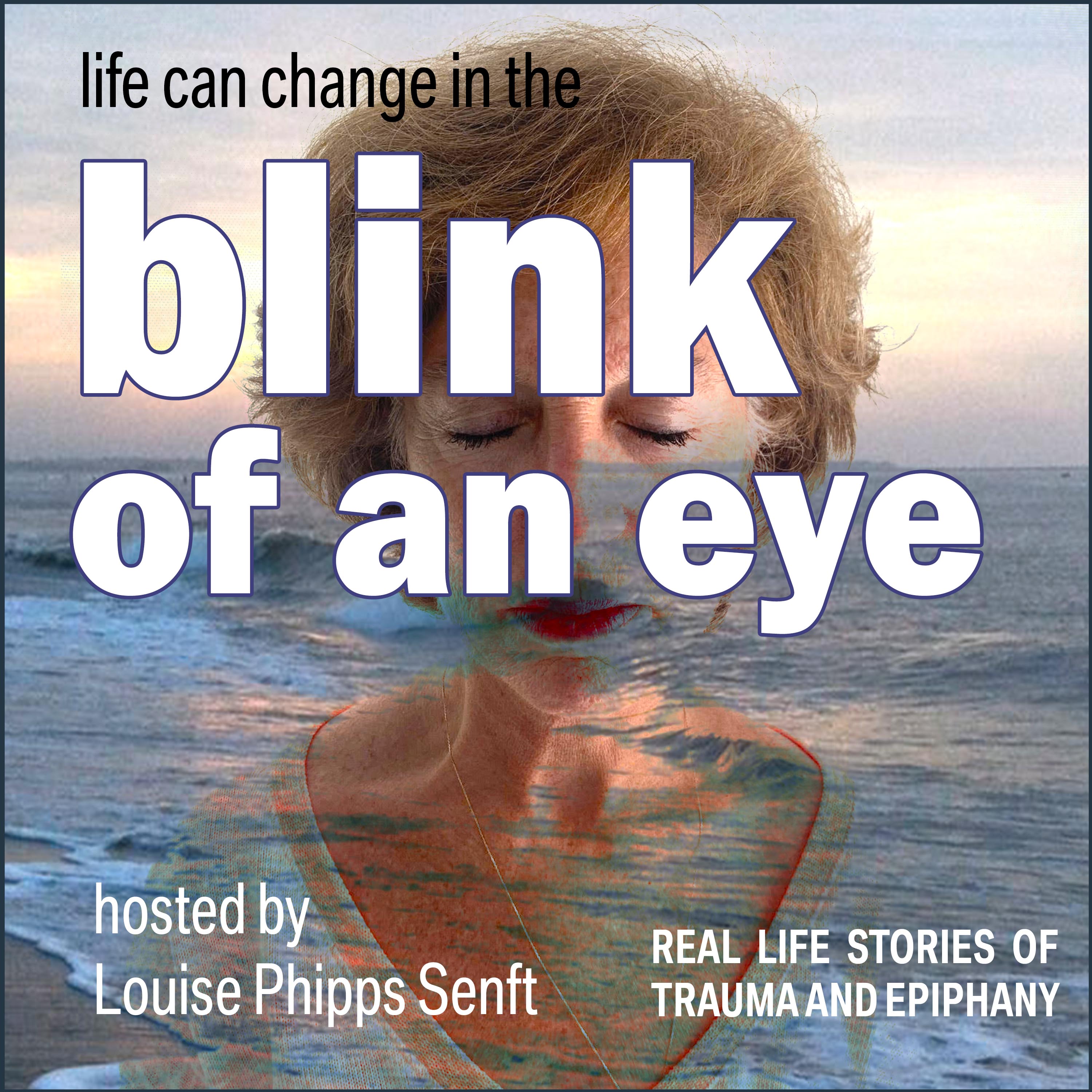 Blink of an Eye, a new podcast with Louise Phipps Senft, explores stories of trauma, loss, awakening, and epiphanies. Ms. Senft recounts her experience navigating a life-changing accident that rendered her son, Archer, paralyzed from the neck on down, and expands the story with interviews of those behind the scene. Told through real journal entries and inspiring guests, Blink of an Eye will inspire you to explore the true nature of our relationships and interconnectedness in the face of an event that changes everything.
Episodes
Wednesday Feb 17, 2021
You will hear Insights from Archer's highschool friends, young men, on what it was like for them to experience their paralyzed friend. Why do we hold back our tears? She explores this with them. Louise also explores why she is beginning to experience mixed emotions with the medical staff: all the medical information is conflicting. Which is it? She wants to know the truth?  She feels slammed from a raging sea from all sides.  Will she and Billy capsize? She is aware of compartmentalizing the truth she wants to hear, but she wants real medical information. It is not forthcoming. She wonders if she is becoming at odds with the medical staff. Listen in to how she keeps Archer's spirits up as she also shares more epiphanies she had this day, and is reminded to be alert.
Join Louise for this episode of Blink of an Eye: Episode 27: No Time for Tears August 9. DAY 5.  
Listen in afterwards to what we can learn together about trauma. Episode 27: No Time for Tears Trauma Healing Learnings
In this episode you will hear audio recording excerpts from August 2015, of a spontaneous audio car recording of Louise driving to the hospital, and another of Mike Detterman,  Archer's friend since grade school days in Baltimore .
#hopeforeverything   #obtaineverything