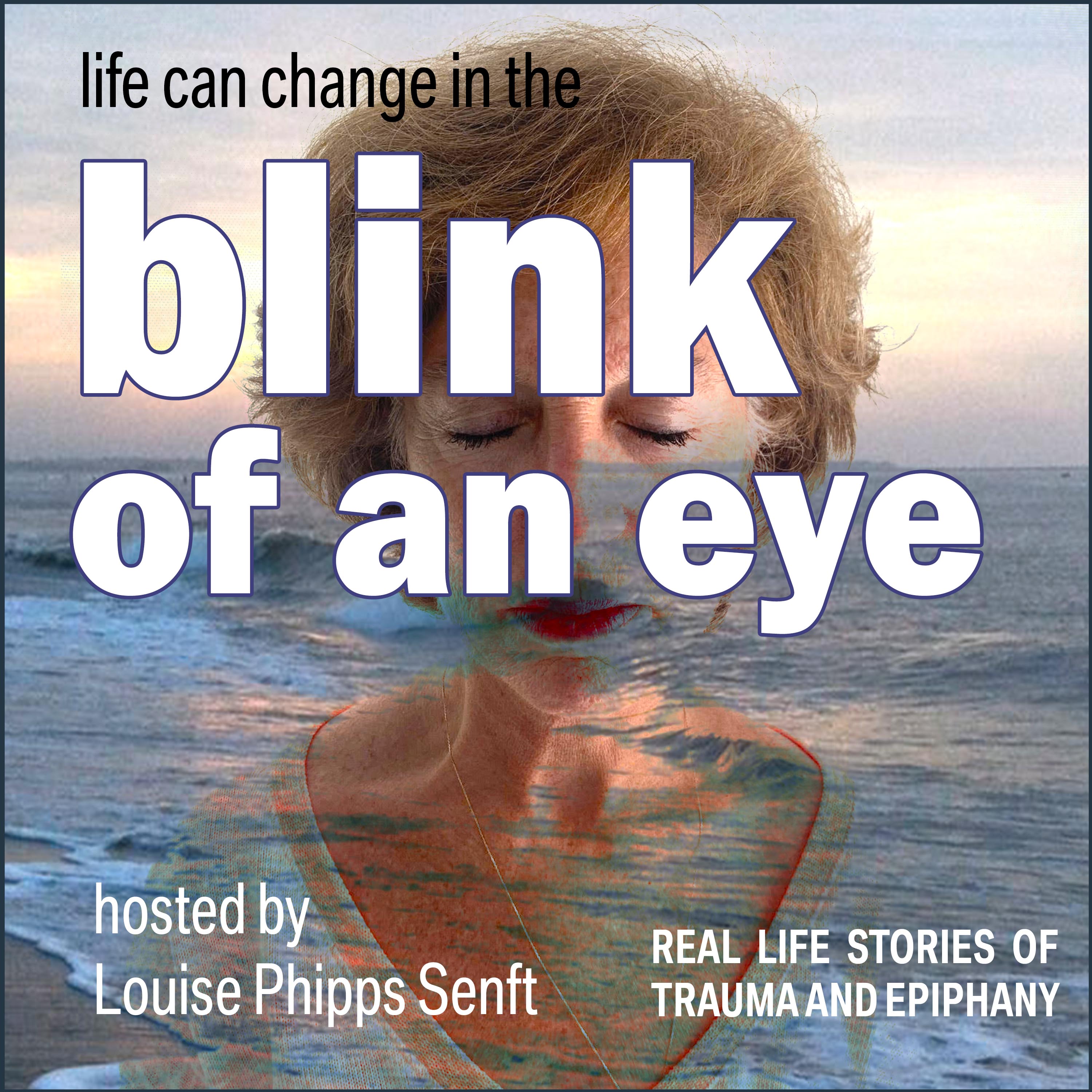 Blink of an Eye, a new podcast with Louise Phipps Senft, explores stories of trauma, loss, awakening, and epiphanies. Ms. Senft recounts her experience navigating a life-changing accident that rendered her son, Archer, paralyzed from the neck on down, and expands the story with interviews of those behind the scene. Told through real journal entries and inspiring guests, Blink of an Eye will inspire you to explore the true nature of our relationships and interconnectedness in the face of an event that changes everything.
Episodes
Tuesday Feb 23, 2021
Do people remember their near-death experiences? Will telling someone in the hospital everything dash their hopes or empower them?  Put their mind at ease or create despair? What about when it's your child? This is what Louise and Archer discussed as Archer continued to ask when he would be off the lung machines. Does he want to know everything?  Everything? What about parental boundaries? You'll also hear the other side of the hospital experience from that of a trauma doctor who assured Louise no one will ever forget working with Archer and her family and how a patient's trauma has lasting effects on medical staff - both positive and negative. 
Join Louise for this episode of Blink of an Eye: Episode 28: Tell Him Everything August 9 DAY 5 and how to be a witness for each other's truth as we walk together on the trauma integration journey.
Listen in afterwards to what we can learn together about trauma. Episode 28: Tell Him Everything Trauma Healing Learnings
In this episode, you will hear from 
Dr. Raymond Talucci, who was the Acting Chief of trauma at Atlanticare Hospital in Atlantic City, New Jersey the day Archer was medivaced to Atlanticare August 5, 2015, and for the duration of his stay at Atlanticare for 30 days.
#hopeforeverything   #obtaineverything