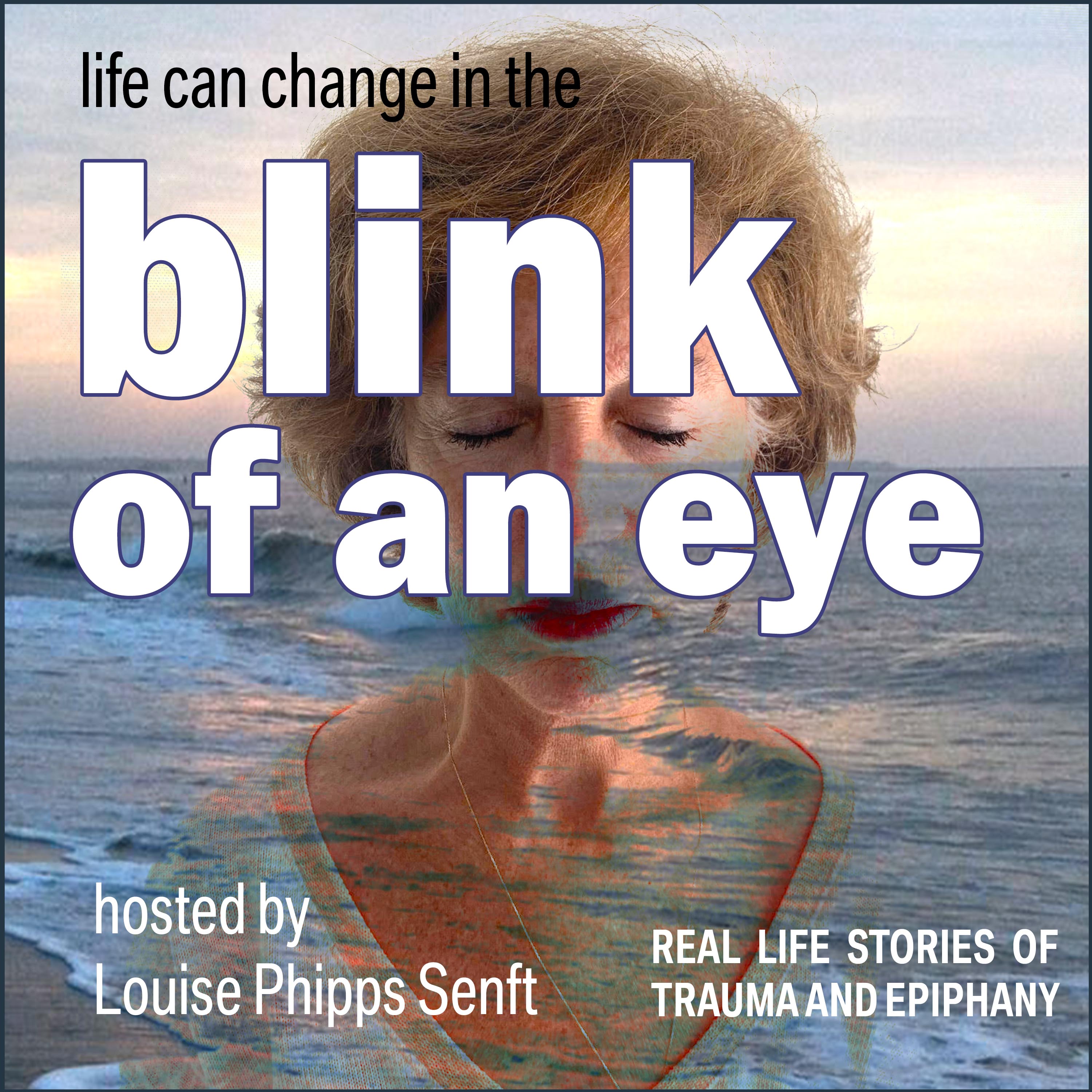 Blink of an Eye, a new podcast with Louise Phipps Senft, explores stories of trauma, loss, awakening, and epiphanies. Ms. Senft recounts her experience navigating a life-changing accident that rendered her son, Archer, paralyzed from the neck on down, and expands the story with interviews of those behind the scene. Told through real journal entries and inspiring guests, Blink of an Eye will inspire you to explore the true nature of our relationships and interconnectedness in the face of an event that changes everything.
Episodes
Friday Mar 19, 2021
Louise and her family sat at Archer's bedside every day and every night, caring for him in the aftermath of his accident. Louise recounts various interactions with nurses and doctors, and the conflicting information she was getting and wonders aloud about the danger this was creating for coordinated medical care. You will be inspired to consider your own role as a family member during a medical trauma, especially in an ICU, where there's so much going on. Can you see yourself as critical to the well-being of your loved one in more ways than loving support? Join her in an episode that might stir up both medical staff and families for harrowing experiences in the ICU. 

In this episode, you will hear excerpts from Louise's interview with Dr. Raymond Talucci, who was the Acting Chief of Trauma at AtlantiCare Hospital in Atlantic City, New Jersey, the day Archer was medevaced August 5, 2015, and for the duration of his time there. Five years later, in a rare interview experience, Louise and Dr. Talucci talk about harrowing events in ICUs and his experience working in trauma.

Join Louise for this episode of Blink of an Eye: Episode 31: Stay Alert. August 12. Day 8.
Listen in afterwards to this week's companion episode for tools to navigate your own traumatic experiences: Trauma Healing Learning: Stay Alert where Louise explores why families' presence bedside to a loved one in an ICU is one of the strongest risk management secrets, and the deeper implications for trauma healing.
To find out more about Archer, Louise, and this podcast, visit our website at blinkofaneyepodcast.com, and follow us on Instagram and Facebook @blinkofaneyepodcast 
#hopeforeverything   #obtaineverything