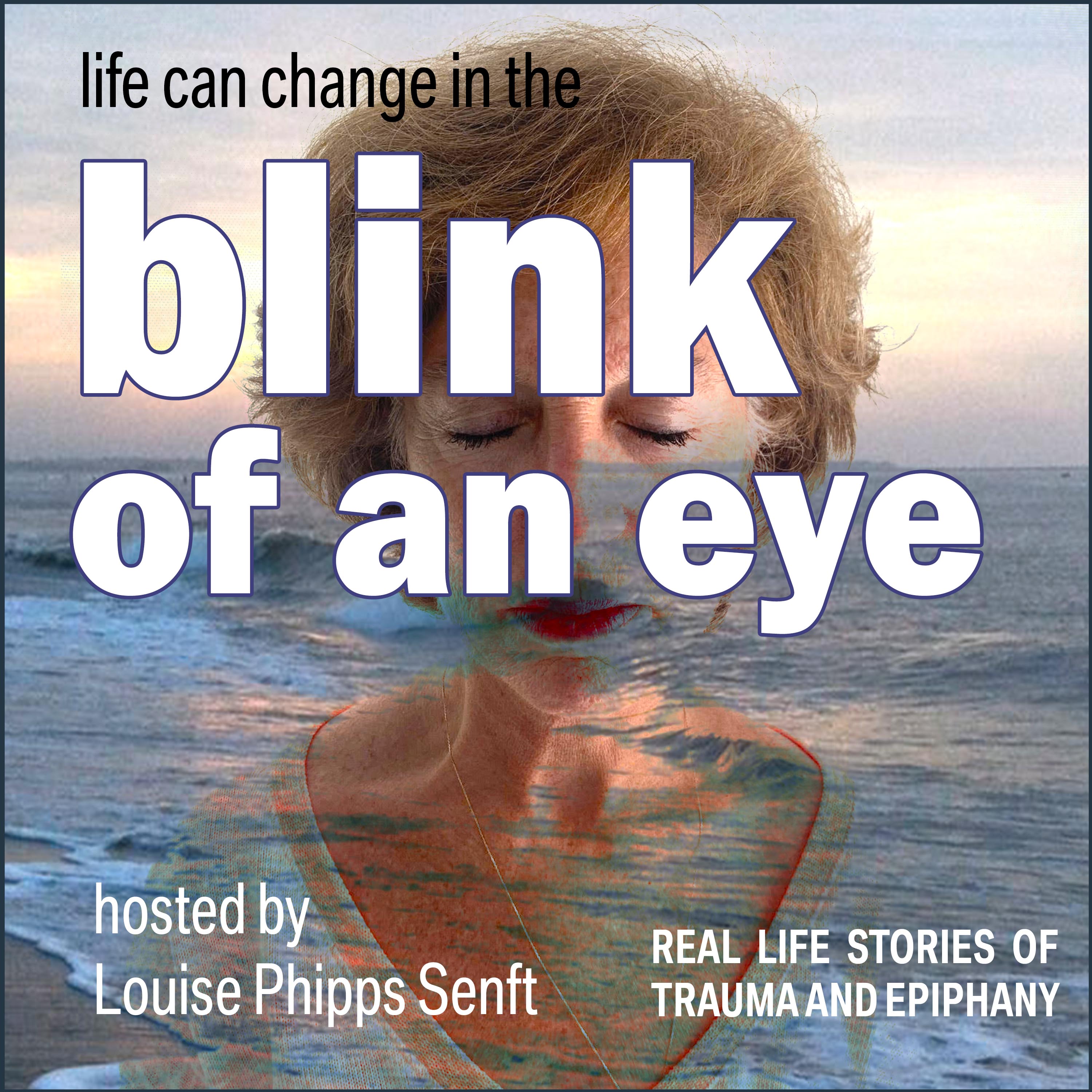 Blink of an Eye, a new podcast with Louise Phipps Senft, explores stories of trauma, loss, awakening, and epiphanies. Ms. Senft recounts her experience navigating a life-changing accident that rendered her son, Archer, paralyzed from the neck on down, and expands the story with interviews of those behind the scene. Told through real journal entries and inspiring guests, Blink of an Eye will inspire you to explore the true nature of our relationships and interconnectedness in the face of an event that changes everything.
Episodes
Wednesday Mar 31, 2021
In this 2-part final episode of season 1, Louise considers the implications for families when things go wrong in hospitals, especially when medical staff remain tight-lipped about what happened, or are unwilling to admit that they don't know. This isn't an abstract thought: Last night's crisis is full of unanswered questions and causes for concern. She's asked for a meeting with the Chief of Trauma, but so far, no one has responded.
Today in the ICU, Archer receives a prayer shawl from the Senfts' Cape May church, and Louise settles in for another night alone at his bedside. She can't stop seeing in her mind that contorted look of pain on Archer's face, and can't stop worrying about what effect that pressure in his head and the high dosage of Fentanyl might have on him. The path to recovery may be long, both physically and emotionally, but she knows that the brain is able to heal from even the deepest trauma memories. Join Louise for this episode of Blink of an Eye: Episode 33: Death Be Gone, Part 1. August 12. Day 8.
Listen in afterwards to this week's companion episode for tools to navigate your own traumatic experiences: Trauma Healing Learning: Death Be Gone, Part 1, where Louise reflects on our unique ability as humans to reflect on our lives and how this helps us make good decisions, and how this can reduce suffering.

Part 2 of "Death Be Gone" will be released on Sunday.
To find out more about Archer, Louise, and this podcast, visit our website at blinkofaneyepodcast.com, and follow us on Instagram and Facebook @blinkofaneyepodcast, and Twitter @blinkofaneyepod
#hopeforeverything   #obtaineverything