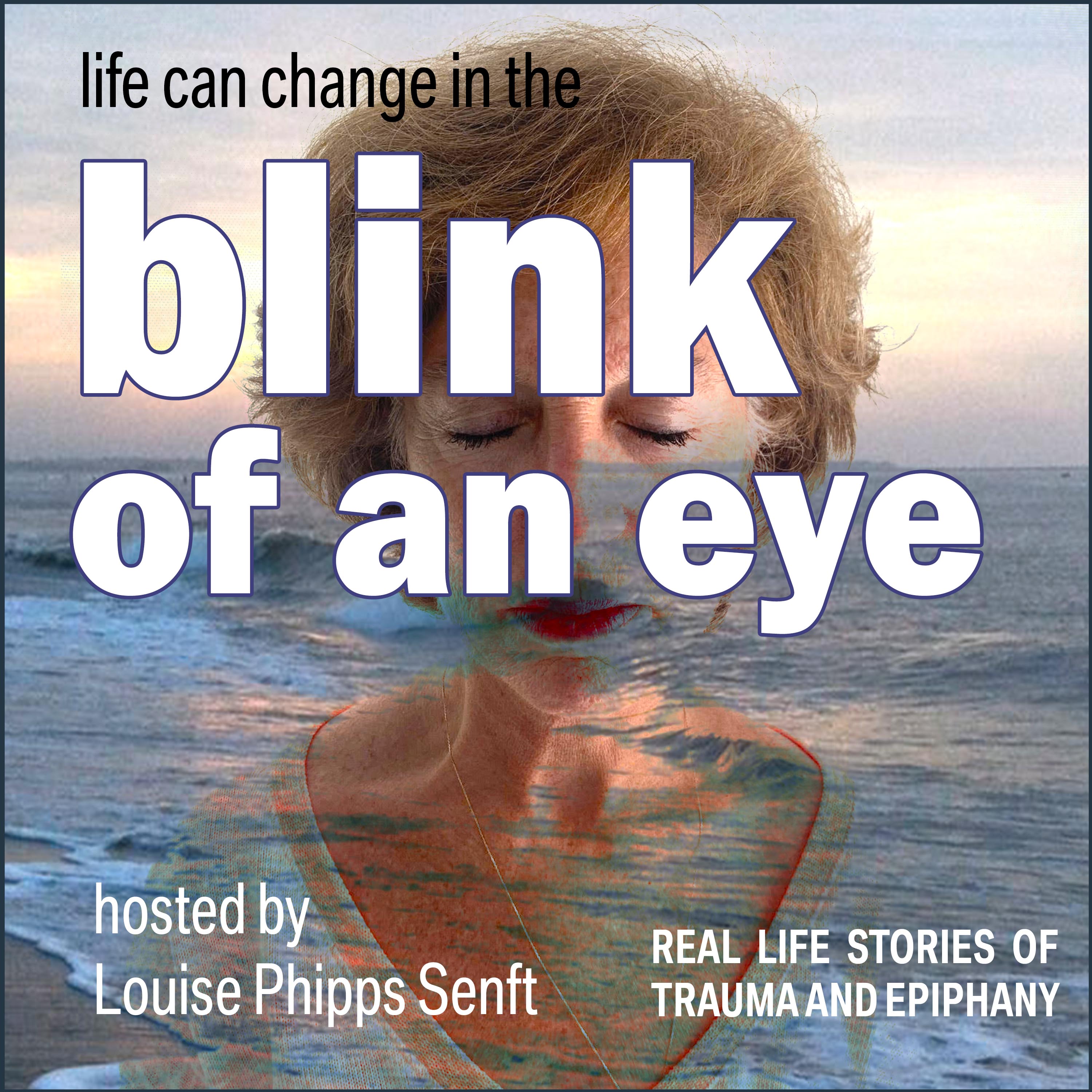 Blink of an Eye, a new podcast with Louise Phipps Senft, explores stories of trauma, loss, awakening, and epiphanies. Ms. Senft recounts her experience navigating a life-changing accident that rendered her son, Archer, paralyzed from the neck on down, and expands the story with interviews of those behind the scene. Told through real journal entries and inspiring guests, Blink of an Eye will inspire you to explore the true nature of our relationships and interconnectedness in the face of an event that changes everything.
Episodes
Tuesday Sep 08, 2020
I could've insisted he do something else. I should've taken the time to see him again.
We could have prevented this.
Right? 
When our children experience trauma, we as parents are haunted, ripped apart, kept awake, and often paralyzed by notions of all we could've, should've, would've done. In this episode, Louise recalls Bill's and her own such thoughts, which threatened to tear apart their marriage, and more importantly, their journey of releasing these damaging patterns of thinking, struggling to stand on solid ground in a chaotic unfamiliar Intensive Care Unit. 
Join Louise for this episode of Blink of an Eye: Episode 6 The Woulda, Coulda, Shoulda's August 6. DAY 2. In this episode, you will hear interview excerpts from 
Joanne Quenzer, a dear friend from Philadelphia who drove up from Cape May with a robust CVS care package
Davis Barsby, the Assistant Manager at the Beach Club and the head lifeguard at the time of the accident, and a lifelong friend of the Senft family
Danny Giannascoli, Archer's good friend and Cape May neighbor whom he's grown up with 
#hopeforeverything   #obtaineverything