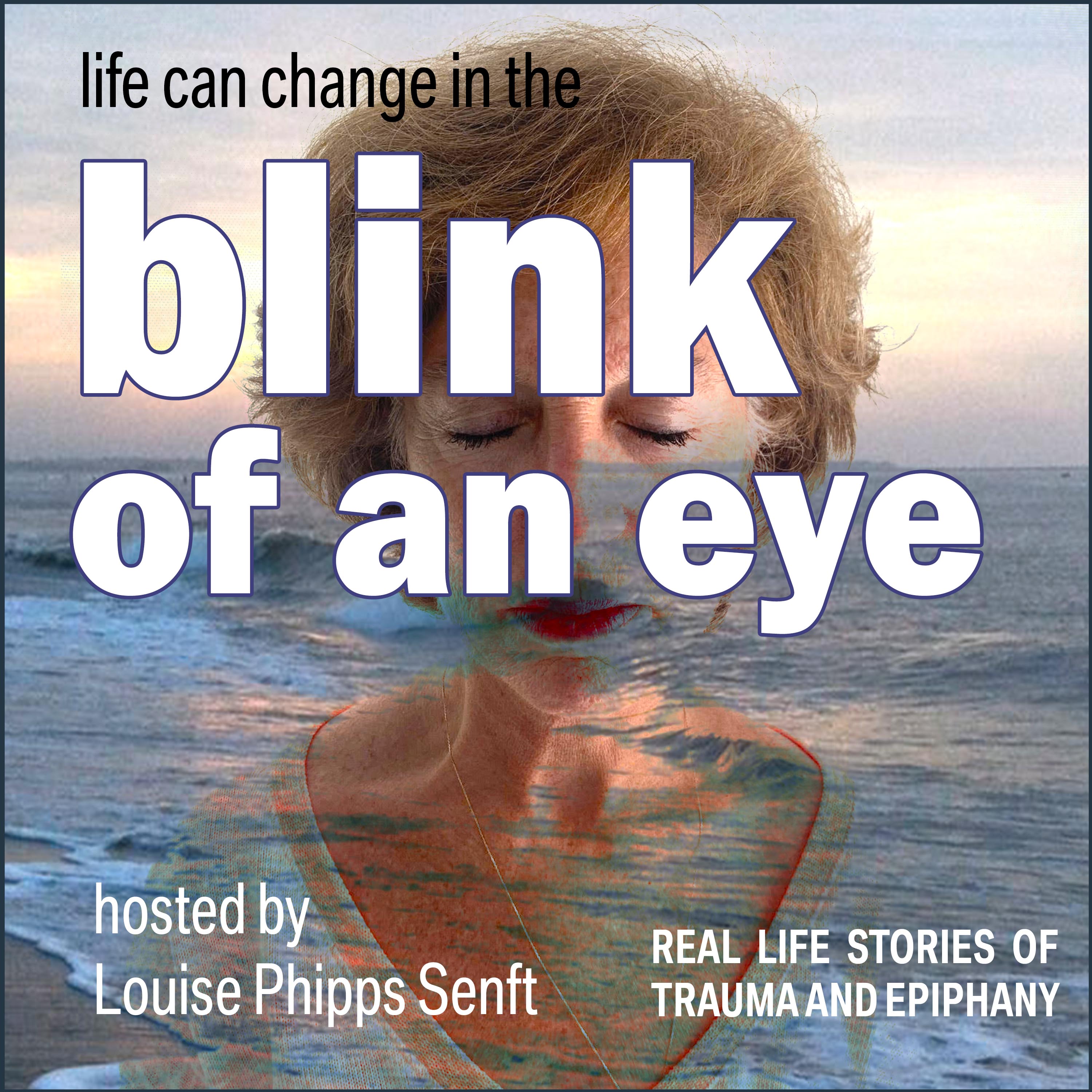 Blink of an Eye, a new podcast with Louise Phipps Senft, explores stories of trauma, loss, awakening, and epiphanies. Ms. Senft recounts her experience navigating a life-changing accident that rendered her son, Archer, paralyzed from the neck on down, and expands the story with interviews of those behind the scene. Told through real journal entries and inspiring guests, Blink of an Eye will inspire you to explore the true nature of our relationships and interconnectedness in the face of an event that changes everything.
Episodes
Wednesday Dec 14, 2022
Wednesday Dec 14, 2022
Season 3: Ask Louise Conversation 2: Meeting Families Where They Are in Recovery with Kim Hoog
What rules would you break to save a life, or lift your loved one's spirits in crisis? Join us for Blink of an Eye Podcast's series, "Ask Louise." In this episode, we gain wisdom from Kim Hoog, another mom of a son with quadriplegia/tetraplegia, who gives practical advice for when and where to trust your gut and do what's right, even when an establishment might give you other marching orders. Louise and Kim walk you through the nuts and bolts of acute care SCI recovery, such as navigating feeding tubes, ventilators, communication systems, and the use of narcotics. The "Ask Louise" series is a place for you to join us as we gather community, support and answers in the face of Spinal Cord Injury in the early days and years of injury.  Better yet, ask Louise anything! She believes in collective wisdom and will gather the right people for meaningful responses. Post on the wall of the "Ask Louise" Facebook page to have your question answered on the Blink of an Eye Podcast.
Our theme music is Victoria Vox. Music in this episode is:
Calm Meditation by MusicLFiles
Link: https://filmmusic.io/song/7456-calm-meditation
License: https://filmmusic.io/standard-license
Dream Guitar by Frank Schroeter
https://filmmusic.io/song/7759-dream-guitar
License: https://filmmusic.io/standard-license
Blink of an Eye Podcast is sponsored by I C THAT — The Integrative Center for Trauma Healing, Advocacy and Transformation: a non-profit created as a national resource to help change the way we respond to Spinal Cord Injury to include trauma healing approaches for families and medical teams across the U.S.  I C THAT provides a national team of SCI specialized doctors for expert opinions in the first hours of crisis, a Multidisciplinary Family Support & Navigation Team for SCI families lead by SCI families for the first 30 days of crisis, and a National Resource Library of trauma informed responses for the first hours and days after injury specialized for families, friends and SCI medical staff. I C THAT also offers a Registry of Medically Unexpected SCI Recoveries.  To donate and find out more, visit www.ICTHAT.org.
To find out more about Louise and this podcast, visit the websites blinkofaneyepodcast.com, www.BaltimoreMediation.com and www.BeingRelational.com.  
To find out more about learning relational mediation skills for navigating hospital and medical conflict and trauma, visit the website www.BaltimoreMediation.com.  
Follow us on Instagram and Facebook @blinkofaneyepodcast. Our Twitter is @blinkofaneyepod. Make sure to subscribe wherever you get your podcasts.
You can become a member of our Patreon community and see extra Blink of an Eye content and bonus episodes at: www.patreon.com/blinkofaneyepod. 
To find out more about Archer and to see some of Archer's artwork, check out www.slimeyard.com. 
#hopeforeverything   #obtaineverything  #lovehealstrauma  #beginagain