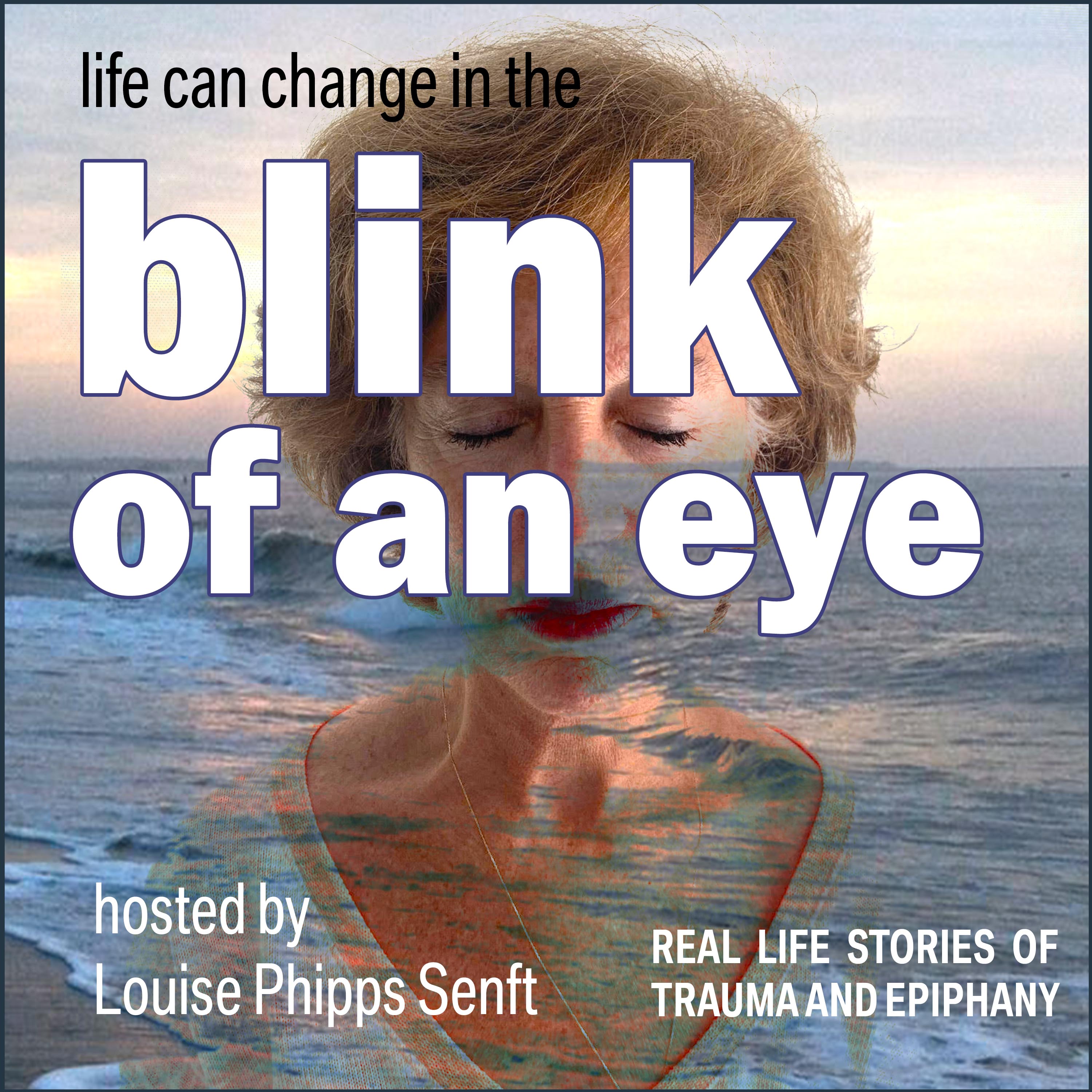 Blink of an Eye, a new podcast with Louise Phipps Senft, explores stories of trauma, loss, awakening, and epiphanies. Ms. Senft recounts her experience navigating a life-changing accident that rendered her son, Archer, paralyzed from the neck on down, and expands the story with interviews of those behind the scene. Told through real journal entries and inspiring guests, Blink of an Eye will inspire you to explore the true nature of our relationships and interconnectedness in the face of an event that changes everything.
Episodes
Wednesday Dec 07, 2022
Wednesday Dec 07, 2022
Season 3: Episode 18: Friends Therapy and Frequent Flier Miles for Rehabilitation
You might not know the lengths to which a friend might go to carry you through a hard time. You also might not anticipate the way a crisis can create creative responses you never could have imagined. Come along with us as we journey outside the Shepherd Center and celebrate the heroes, young and old, who kept Archer, who was still struggling to breathe on his own, inspired. You might find surprising inspiration and ideas for how you can be part of a hope lifters campaign for a high schooler in your community who is battling a catastrophic injury who needs you now.
This episode features interviews with:
Ned Insley, The father of Archer's good friend, Jeffers Insley. Ned helped Louise a great deal in getting Archer's friends down to the Shepherd Center by becoming command central for a large Frequent Flier system. In doing so, he was part of Archer's care team lifting Archer's spirits and boosting his heart rate. 
Ollie Abramson and Price Campbell, two of Archer's close friends who were among the first to visit him in Atlanta at the Shepherd Center. 
Blink of an Eye is created by Louise Phipps Senft and co-produced by Louise Phipps Senft and Zera Bloom. Theme music is by Victoria Vox.
Blink of an Eye Podcast is sponsored by the Blink of an Eye Non Profit: a non-profit created as a national resource to help change the way we respond to Spinal Cord Injury to include trauma healing approaches for families and medical teams across the U.S. Blink of an Eye provides a national team of SCI specialized doctors for expert opinions in the first hours of crisis, a Multidisciplinary Family Support & Navigation Team for SCI families lead by SCI families for the first 30 days of crisis, and a National Resource Library of trauma informed responses for the first hours and days after injury specialized for families, friends and SCI medical staff. Blink of an Eye also offers a Registry of Medically Unexpected SCI Recoveries. To donate and find out more, visit www.blinkofaneye.org or events.icthat.org.
To find out more about Archer, Louise, and this podcast, visit the websites blinkofaneyepodcast.com, BaltimoreMediation.com and BeingRelational.com. Follow us on Instagram and Facebook @blinkofaneyepodcast. Our Twitter is @blinkofaneyepod. 
Make sure to subscribe wherever you get your podcasts.
You can become a member of our Patreon community and see extra Blink of an Eye content and bonus episodes at: www.patreon.com/blinkofaneyepod. 
To see some of Archer's artwork, check out www.slimeyard.com. 
#hopeforeverything   #obtaineverything
#lovehealstrauma
Our theme music is by Victoria Vox. 
Music in this episode is:
Ethereal Meditative Piano by MusicLFiles
Link: https://filmmusic.io/song/6292-ethereal-meditative-piano
License: https://filmmusic.io/standard-license
Heartfelt Tears by MusicLFiles
Free download: https://filmmusic.io/song/8903-heartfelt-tears
License: https://filmmusic.io/standard-license
Placid Ambient by MusicLFiles
Link: https://filmmusic.io/song/6189-placid-ambient
License: https://filmmusic.io/standard-license
Horizon Flare by Alexander Nakarada
Link: https://filmmusic.io/song/4837-horizon-flare
License: https://filmmusic.io/standard-license
Emotional Piano Improvisation by Alexander Nakarada
Link: https://filmmusic.io/song/6199-emotional-piano-improvisation
License: https://filmmusic.io/standard-license
Emotionalism by Alexander Nakarada
Link: https://filmmusic.io/song/5867-emotionalism
License: https://filmmusic.io/standard-license
Soft Interlude by Alexander Nakarada
Link: https://filmmusic.io/song/7766-soft-interlude