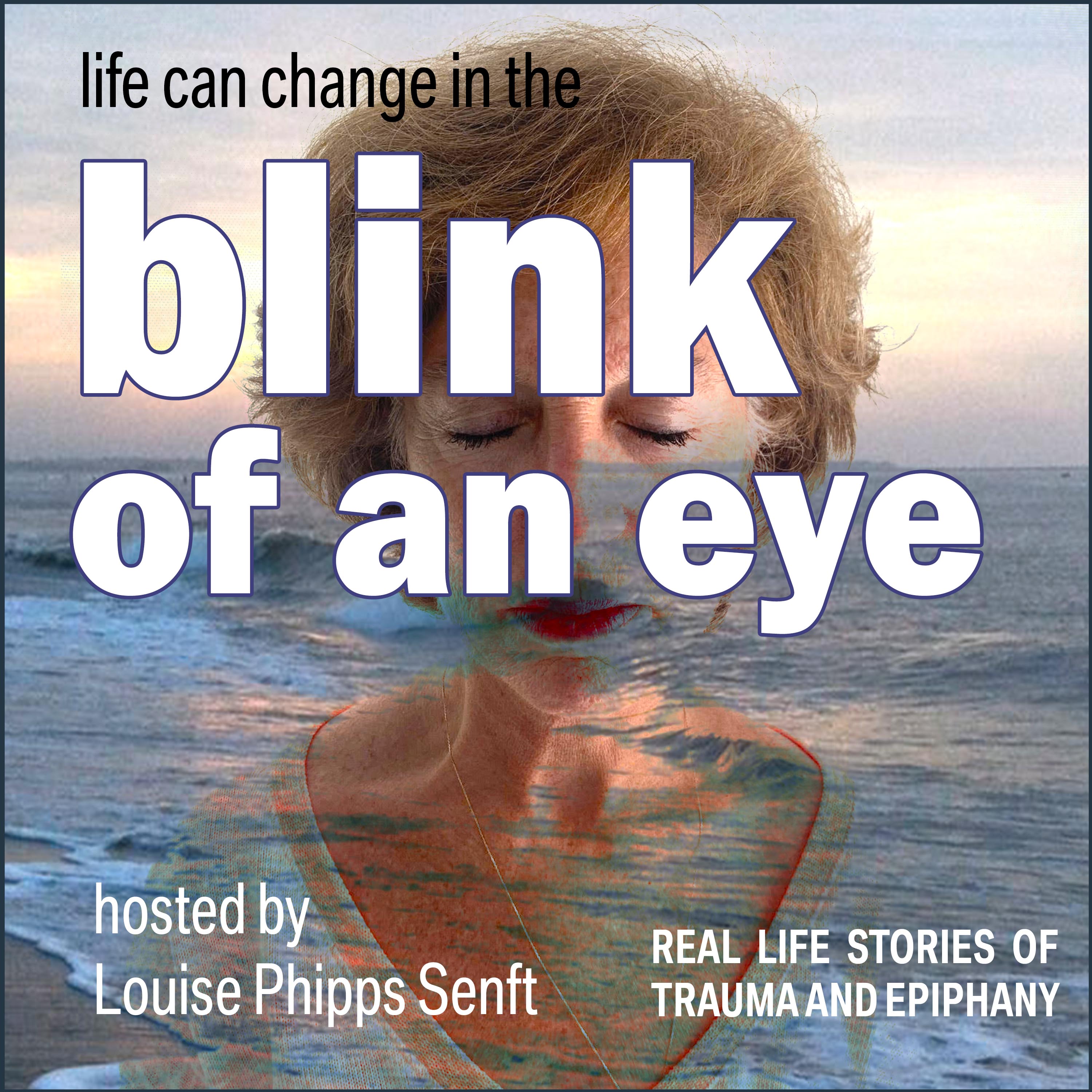 Blink of an Eye, a new podcast with Louise Phipps Senft, explores stories of trauma, loss, awakening, and epiphanies. Ms. Senft recounts her experience navigating a life-changing accident that rendered her son, Archer, paralyzed from the neck on down, and expands the story with interviews of those behind the scene. Told through real journal entries and inspiring guests, Blink of an Eye will inspire you to explore the true nature of our relationships and interconnectedness in the face of an event that changes everything.
Episodes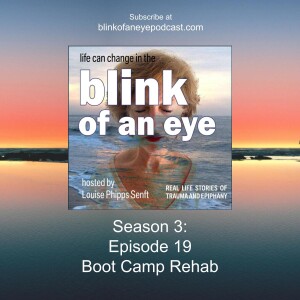 Wednesday Dec 21, 2022
Wednesday Dec 21, 2022
Season 3: Episode 19: Boot Camp Rehab
When the going gets tough, the tough get going. Feeling the tension building at Shepherd for whether Archer or Archer's body was capable enough to be in the rehab program, the race was on to get Archer off a ventilator. And the stakes were high. Come with us as we uncover wisdom about how to source energy, courage, and love, and in harrowing moments when the body is not working and when giving up threatens to set in. You'll also learn all about the often never discussed care of a person with quadriplegia as Louise learns in her own Boot Camp.
This episode features interviews with:
Tara Grimes, the Access Case Manager for the mid-Atlantic region for the Shepherd Center. She is responsible for meeting with families who have been referred to Shepherd, assessing if the patient is a good fit for their program, and helping to arrange the logistics for the patient to be transferred.
Bernadette Mauro, Director of Information & Resource Services at the Christopher and Dana Reeve Foundation. Bernadette became a friend and resource for Louise during Archer's transition from Atlanticare ICU to the Shepherd Center and went out on a limb to get involved on the front end with Louise and Archer, which gave Louise the inspiration for what to create for SCI families years later.
Blink of an Eye is created by Louise Phipps Senft and co-produced by Louise Phipps Senft and Zera Bloom. Theme music is by Victoria Vox.
Blink of an Eye Podcast is sponsored by the Blink of an Eye Non Profit: a non-profit created as a national resource to help change the way we respond to Spinal Cord Injury to include trauma healing approaches for families and medical teams across the U.S. Blink of an Eye provides a national team of SCI specialized doctors for expert opinions in the first hours of crisis, a Multidisciplinary Family Support & Navigation Team for SCI families lead by SCI families for the first 30 days of crisis, and a National Resource Library of trauma informed responses for the first hours and days after injury specialized for families, friends and SCI medical staff. Blink of an Eye also offers a Registry of Medically Unexpected SCI Recoveries. To donate and find out more, visit www.blinkofaneye.org or events.icthat.org.
To find out more about Archer, Louise, and this podcast, visit the websites blinkofaneyepodcast.com, BaltimoreMediation.com and BeingRelational.com. Follow us on Instagram and Facebook @blinkofaneyepodcast. Our Twitter is @blinkofaneyepod. 
Make sure to subscribe wherever you get your podcasts.
You can become a member of our Patreon community and see extra Blink of an Eye content and bonus episodes at: www.patreon.com/blinkofaneyepod. 
To see some of Archer's artwork, check out www.slimeyard.com. 
#hopeforeverything   #obtaineverything
#lovehealstrauma
Our theme music is by Victoria Vox. 
Music in this episode is:
Piano Hymn by Alexander Nakarada
https://filmmusic.io/song/9276-piano-hymn
License: https://filmmusic.io/standard-license
Ethereal Meditative Piano by MusicLFiles
Link: https://filmmusic.io/song/6292-ethereal-meditative-piano
License: https://filmmusic.io/standard-license
Heartfelt Tears by MusicLFiles
Free download: https://filmmusic.io/song/8903-heartfelt-tears
License: https://filmmusic.io/standard-license
Placid Ambient by MusicLFiles
Link: https://filmmusic.io/song/6189-placid-ambient
License: https://filmmusic.io/standard-license
Horizon Flare by Alexander Nakarada
Link: https://filmmusic.io/song/4837-horizon-flare
License: https://filmmusic.io/standard-license
Emotional Piano Improvisation by Alexander Nakarada
Link: https://filmmusic.io/song/6199-emotional-piano-improvisation
License: https://filmmusic.io/standard-license
Emotionalism by Alexander Nakarada
Link: https://filmmusic.io/song/5867-emotionalism
License: https://filmmusic.io/standard-license
Soft Interlude by Alexander Nakarada
Link: https://filmmusic.io/song/7766-soft-interlude