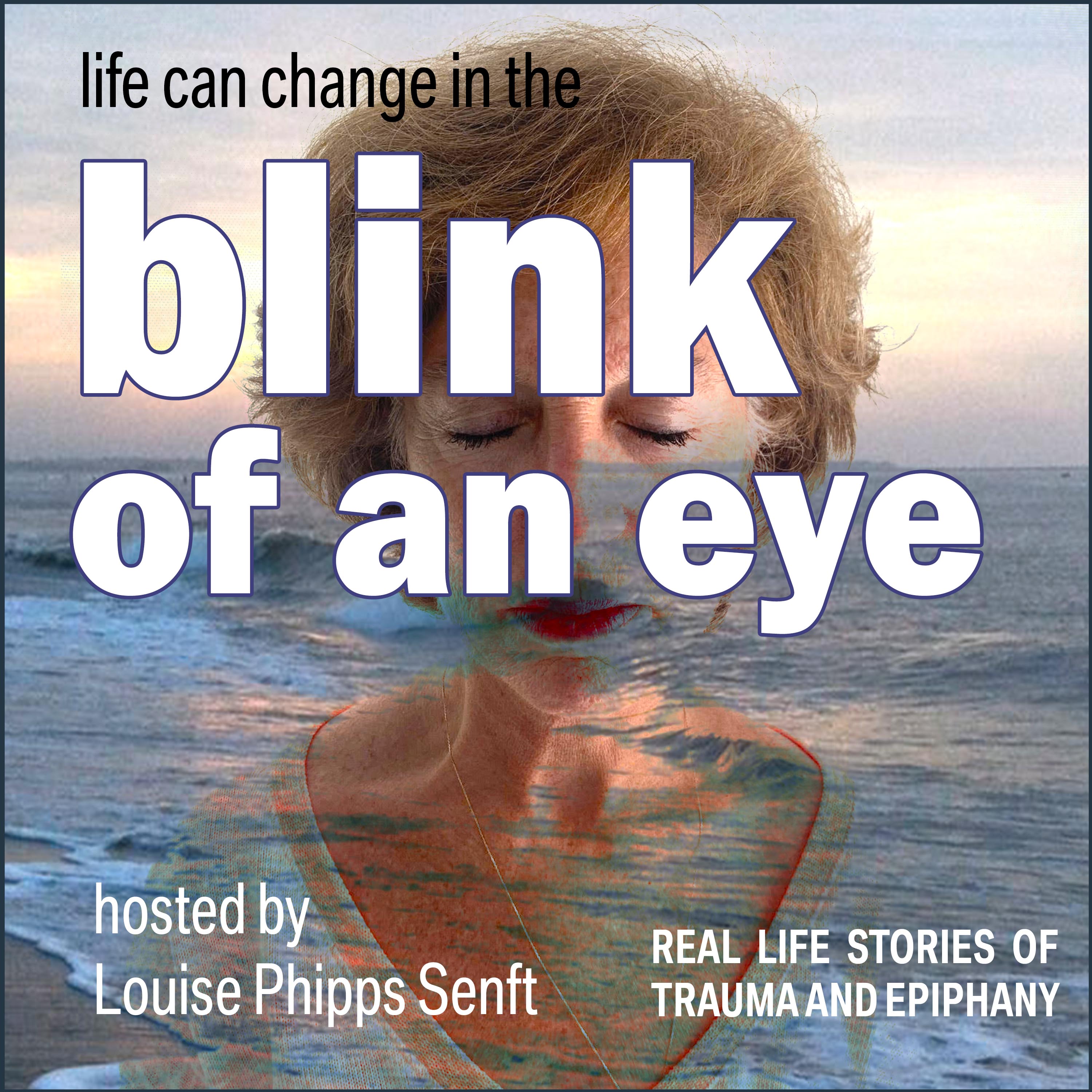 Blink of an Eye, a new podcast with Louise Phipps Senft, explores stories of trauma, loss, awakening, and epiphanies. Ms. Senft recounts her experience navigating a life-changing accident that rendered her son, Archer, paralyzed from the neck on down, and expands the story with interviews of those behind the scene. Told through real journal entries and inspiring guests, Blink of an Eye will inspire you to explore the true nature of our relationships and interconnectedness in the face of an event that changes everything.
Episodes
Friday Jan 13, 2023
Friday Jan 13, 2023
Trauma Healing Learning 20: Neuro-Linguistic Programming and Life-Long Learning with Umar Hameed
Limiting Belief Breakthroughs for Trauma Healing
Many of us never realize the fullness of our potential for growth, success, and happiness. And much of that has to do with the beliefs we carry that inform our behavior without even being conscious of them. In this episode, we get some of the passcodes to enter into our own internal programming and rewire the mental patterns that no longer serve us. Using the tools of Neuro-Linguistic Programming and Applied Neuroscience, Umar Hameed shares his insights on the ways that trauma might inhibit our ability to excel – and give us practical tips on how to get quickly to the core beliefs associated with our traumas. You might be surprised by what you can do once you know who you truly are.
Umar Hameed is a consultant who uses Applied Neuroscience and Neuro Linguistic Programming to help businesses and individuals become exceptional. He is the founder of the consulting company No Limits Selling, and the author of several books including Unleash your Crazy Sexy Brain. He is also the host of the No Limits Selling podcast and is the creator of the Mindset Booster App. For over 15 years, he has helped thousands of individuals and businesses to use NLP to change mindsets that are causing them suffering or holding them back from their potential.
Blink of an Eye is created by Louise Phipps Senft and co-produced by Louise Phipps Senft and Zera Bloom. Theme music is by Victoria Vox.
Blink of an Eye Podcast is sponsored by the Blink of an Eye Non Profit: a non-profit created as a national resource to help change the Spinal Cord Injury experience for families and medical teams across the U.S. Blink of an Eye provides a national team of SCI specialized doctors for expert opinions in the Golden Hours of SCI injury, a Multidisciplinary Family Support & Navigation Team for SCI families lead by SCI families for the first 30 days of crisis, and a National Resource Library of essential SCI information and trauma informed responses for the first hours and days after injury specialized for families, friends and SCI medical staff. Blink of an Eye also offers a Registry of Medically Unexpected SCI Recoveries. To find out more, visit www.blinkofaneye.org
To find out more about Louise and this podcast, visit the websites www.blinkofaneyepodcast.com and www.BeingRelational.com.  
To find out more about learning relational mediation skills for navigating hospital and medical conflict and trauma, visit the website www.BaltimoreMediation.com.  
Follow us on Instagram and Facebook @blinkofaneyepodcast. Our Twitter is @blinkofaneyepod. Make sure to subscribe wherever you get your podcasts.
You can become a member of our Patreon community and see extra Blink of an Eye content and bonus episodes at: www.patreon.com/blinkofaneyepod. 
To find out more about Archer and to see some of Archer's artwork, check out www.slimeyard.com. 
To learn more about Sheltering Arms Institute, visit https://shelteringarmsinstitute.com/
#hopeforeverything   #obtaineverything  #lovehealstrauma  #beginagain
Music in this episode is:
Dream Guitar by Frank Schroeter
https://filmmusic.io/song/7759-dream-guitar
License: https://filmmusic.io/standard-license
Imagefilm 043 by Sascha Ende
https://filmmusic.io/song/3231-imagefilm-043
License: https://filmmusic.io/standard-license