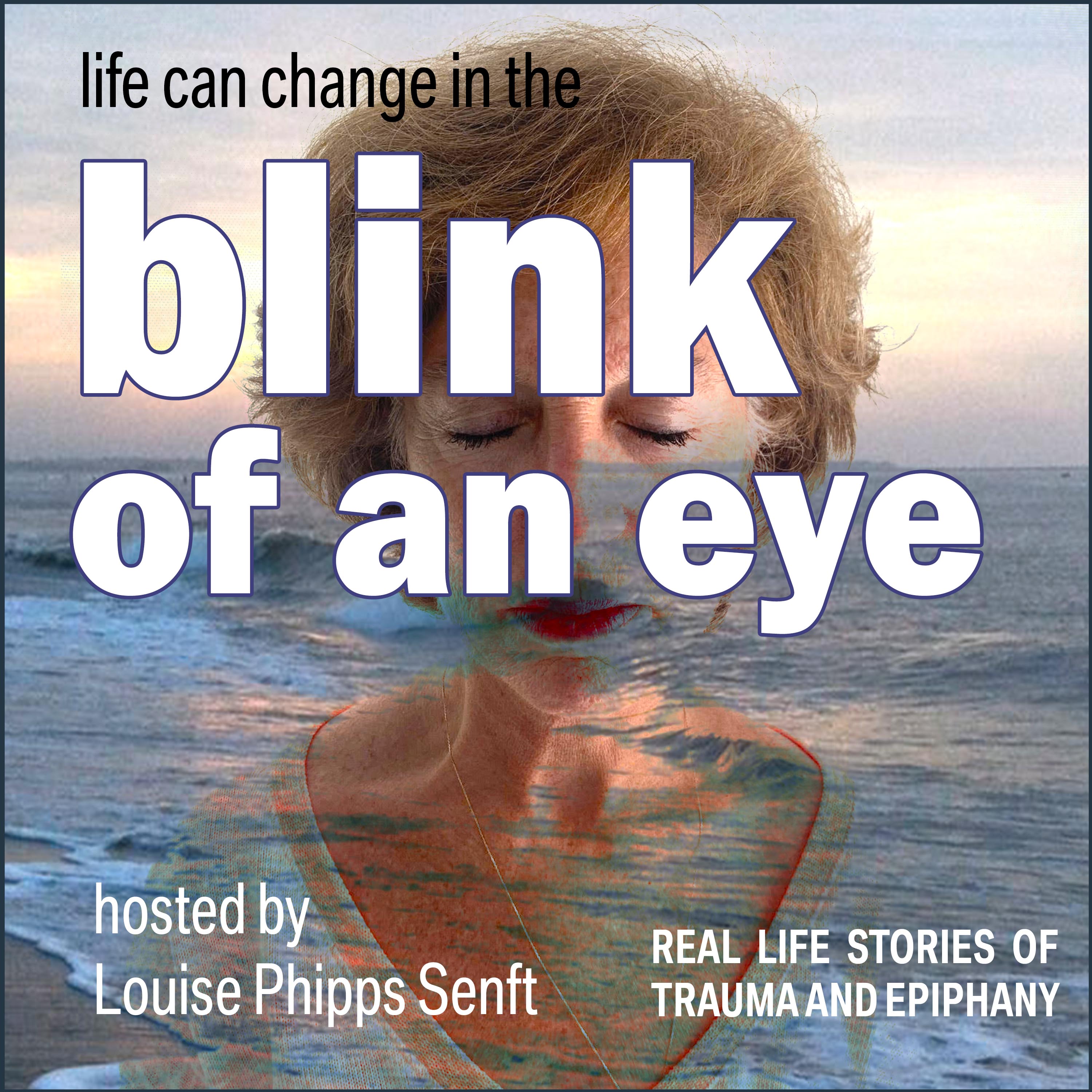 Blink of an Eye, a new podcast with Louise Phipps Senft, explores stories of trauma, loss, awakening, and epiphanies. Ms. Senft recounts her experience navigating a life-changing accident that rendered her son, Archer, paralyzed from the neck on down, and expands the story with interviews of those behind the scene. Told through real journal entries and inspiring guests, Blink of an Eye will inspire you to explore the true nature of our relationships and interconnectedness in the face of an event that changes everything.
Episodes
Tuesday Sep 27, 2022
Tuesday Sep 27, 2022
What if there were a way to know which healing supplements your body liked and disliked? It would be invaluable for the healing process, as well as overall body health. You could avoid substances that may slow your body's recovery from trauma. Well, nutritional response testing is a way to bridge this tricky gap between the mind and body. It can even allow patients to identify specific organs suffering from trauma, to discern certain foods, objects and words that resonate with the body's healing and more. In this episode, you'll hear from Dr. Mary Ann Ley, a practitioner trained in the art of nutritional response testing and chiropractic medicine, among a host of other healing methods. Join Louise as you walk along the path of relational wanderings with a clinician and her patient, as they share trauma healing wisdom, including birth stories, scar treatment and indirect testing for those with quadriplegia. Yes, that's right. Tune in for the miraculous ways in which another person can even become a conduit for someone with paralysis, so that they may be able to experience the benefits of nutritional or muscle response testing too.
Our theme music is Victoria Vox.
Blink of an Eye Podcast is sponsored by the Blink of an Eye Non Profit: a non-profit created as a national resource to help change the way we respond to Spinal Cord Injury to include trauma healing approaches for families and medical teams across the U.S. Blink of an Eye provides a national team of SCI specialized doctors for expert opinions in the first hours of crisis, a Multidisciplinary Family Support & Navigation Team for SCI families lead by SCI families for the first 30 days of crisis, and a National Resource Library of trauma informed responses for the first hours and days after injury specialized for families, friends and SCI medical staff. Blink of an Eye also offers a Registry of Medically Unexpected SCI Recoveries. Blink of an Eye will host the inaugural conference The Science of Trauma: Hope for Trauma Healing November 3, 2022. To donate and find out more, visit www.blinkofaneye.org
To find out more about Louise and this podcast, visit the websites blinkofaneyepodcast.com, www.BaltimoreMediation.com and www.BeingRelational.com.  
To find out more about learning relational mediation skills for navigating hospital and medical conflict and trauma, visit the website BaltimoreMediation.com.  
Follow us on Instagram and Facebook @blinkofaneyepodcast. Our Twitter is @blinkofaneyepod. Make sure to subscribe wherever you get your podcasts.
You can become a member of our Patreon community and see extra Blink of an Eye content and bonus episodes at: www.patreon.com/blinkofaneyepod. 
To find out more about Archer and to see some of Archer's artwork, check out www.slimeyard.com. 
#hopeforeverything   #obtaineverything  #lovehealstrauma  #beginagain
Music in this episode is:
Ethereal Meditative Piano by MusicLFiles
Link: https://filmmusic.io/song/6292-ethereal-meditative-piano
License: https://filmmusic.io/standard-license
Relaxing Meditation by Liron
Link: https://filmmusic.io/song/7891-relaxing-meditation
License: https://filmmusic.io/standard-license
Emotional Nostalgic by MusicLFiles
Link: https://filmmusic.io/song/8541-emotional-nostalgic
License: https://filmmusic.io/standard-license
Ambient Suspenseful Calm by MusicLFiles
Link: https://filmmusic.io/song/8563-ambient-suspenseful-calm
License: https://filmmusic.io/standard-license
Placid Ambient by MusicLFiles
Link: https://filmmusic.io/song/6189-placid-ambient
License: https://filmmusic.io/standard-license
Heartfelt Tears by MusicLFiles
https://filmmusic.io/song/8903-heartfelt-tears
License: https://filmmusic.io/standard-license
Calm Reflective Piano by MusicLFiles
Link: https://filmmusic.io/song/8022-calm-reflective-piano
License: https://filmmusic.io/standard-license
Background Calm Sentimental Positive Piano by MusicLFiles
Link: https://filmmusic.io/song/8672-background-calm-sentimental-positive-piano
License: https://filmmusic.io/standard-license
Dream Culture by Kevin MacLeod
Link: https://incompetech.filmmusic.io/song/3675-dream-culture
License: https://filmmusic.io/standard-license
Peppers Theme by Kevin MacLeod
Link: https://incompetech.filmmusic.io/song/4998-peppers-theme
License: https://filmmusic.io/standard-license
Soft Interlude by Alexander Nakarada
Link: https://filmmusic.io/song/7766-soft-interlude