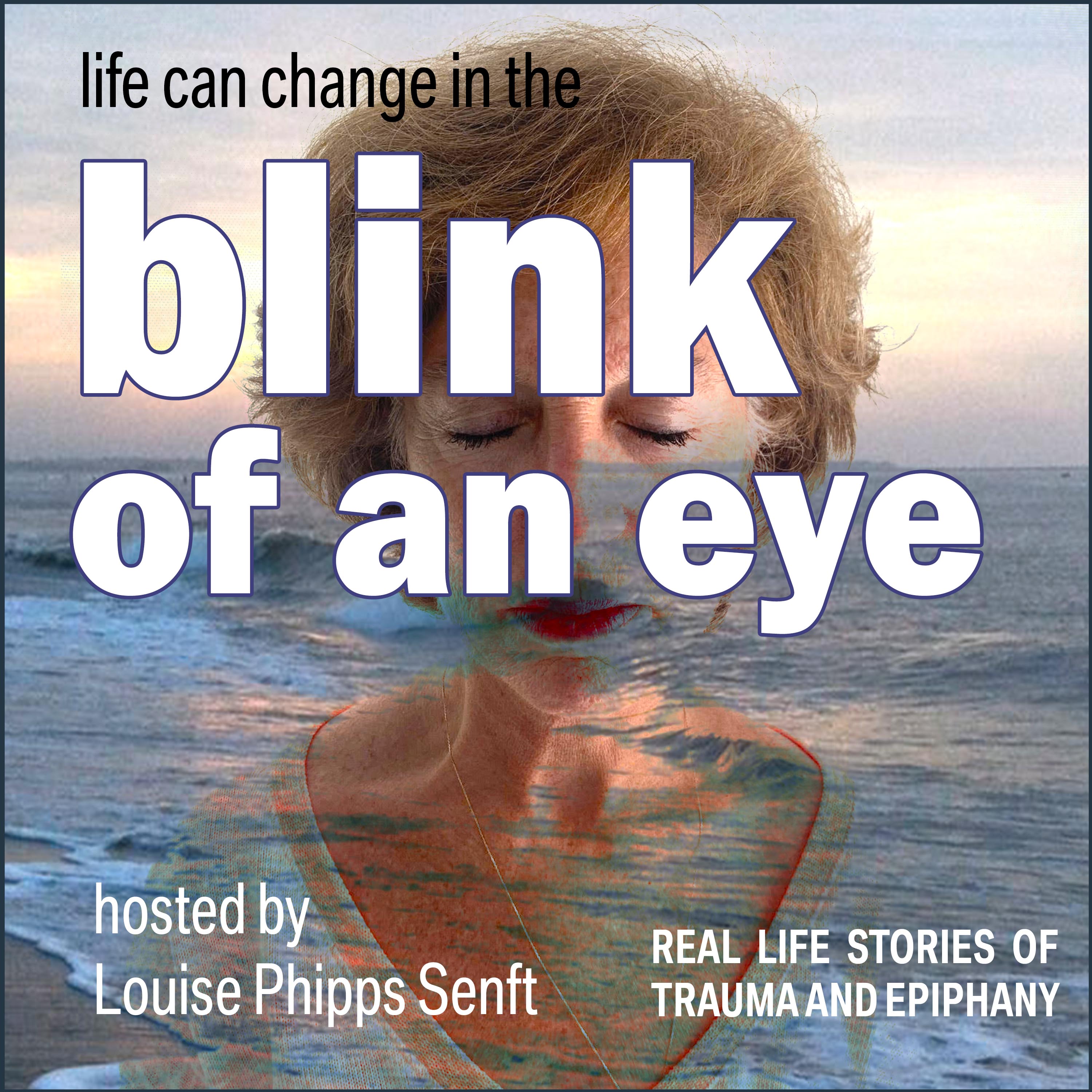 Blink of an Eye, a new podcast with Louise Phipps Senft, explores stories of trauma, loss, awakening, and epiphanies. Ms. Senft recounts her experience navigating a life-changing accident that rendered her son, Archer, paralyzed from the neck on down, and expands the story with interviews of those behind the scene. Told through real journal entries and inspiring guests, Blink of an Eye will inspire you to explore the true nature of our relationships and interconnectedness in the face of an event that changes everything.
Episodes
Saturday Nov 13, 2021
Our bodies – yes, our bodies — can help us make better, wiser, more informed decisions. When we are faced with big decisions — like Louise and her family faced in this week's episode — paying attention to the sensations in our bodies can provide somatic wisdom about what decision to make. In this week's Trauma Healing Learning, Louise explains how to cultivate that awareness and how to listen to our bodies when making decisions — and cultivating somatic awareness to track how our emotions create physical sensations which can shape our trajectory and sense of direction for the better.
The theme music is Victoria Vox. Music in this episode is:
Relaxing Meditation by Liron
Link: https://filmmusic.io/song/7891-relaxing-meditation
License: https://filmmusic.io/standard-license
To find out more about Archer, Louise, and this podcast, visit our website at BlinkofanEyePodcast.com, and follow us on Instagram and Facebook @blinkofaneyepodcast. Our Twitter is @blinkofaneyepod. Make sure to subscribe wherever you get your podcasts.
You can become a member of our Patreon community and receive transcripts of the Trauma Healing Learnings, see extra Blink of an Eye content and bonus episodes at our Patreon page, www.patreon.com/blinkofaneyepod. 
#hopeforeverything   #obtaineverything